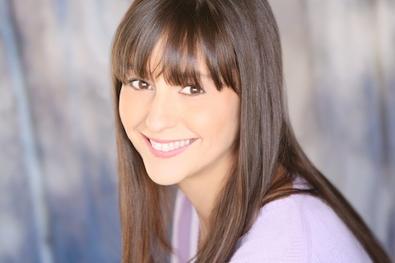 If a young actor doesn't know how to handle rejection, chances are, the acting biz will beat 'em up and spit 'em out! We all know this is a tough business, but with these five tips, you'll equip your child with the tools to soften the blow of rejection.
1. Explain the odds. The statistics are staggering! It's been said that it takes 99 commercial auditions to book one job. An actor may hear "no" 98 times before booking that highly coveted commercial role. These are tough odds to deal with, even for the most seasoned actor. Explain these odds to a child by giving them a visual aid. Ask them to draw 99 stick figures, each one representing a commercial audition, and explain that it may take this many auditions to book just a single job. This will certainly give them a better idea that professional acting can sometimes be a numbers game.
2. Tell your children the truth about casting. The truth is, being cast in a role may have less to do with an actor's performance during an audition and more to do with their type, height, hair color, ethnicity, and age. These are all factors beyond an actor's control. Quite simply, an actor can't change his or her ethnicity or height. No, not even standing on tippy-toes will land a job that they're too short for! Casting directors often have the challenging job of finding actors that look like a family. If your child doesn't look like the offspring of the parents being cast, then chances are, no matter how well the audition went, they won't be cast. To add insult to injury, creatives are always changing their mind. A role originally being cast as a Caucasian 12-year-old boy with red hair can easily become an African-American 8-year-old girl once creatives change their minds!
3. Be relatable. Remember the time you were rejected from a club, team, or even college? Sharing your own personal story about rejection can help your child put his or her own disappointment into perspective. Just don't forget to explain the positive way you were able to get over your rejection! I often share a personal anecdote with my students about being cast as the lead in a television movie when I was a seventh grader. I was cast to play the best friend of a hearing impaired boy and there was only one deaf boy who was both a really strong lip reader and an excellent actor. During the auditions and callbacks, I was paired up against different deaf actors and this was the only boy who could handle the task at hand. Thus, I was cast in the part alongside him. Well, the night before filming, I still hadn't gotten my call time and I started to get worried. Sure enough, a phone call came in from the producer who explained that since he was much shorter than me, I looked like his big sister and not his best friend. I was fired over the phone, just for being too tall, and it was the night before filming was to start! I cried for about 20 minutes but my mother consoled me by explaining how amazing it was to make it so far in the process and to be proud of how far I got, regardless of the outcome.
4. Ensure your child has varied interests. Variety is the spice of life, right? Take an active role in spicing up your child's interests by getting them involved in as many different activities as possible. If acting is the only interest your child has, chances are the inevitable rejection your child faces in the acting business will be much more difficult for them to deal with than for a child with numerous interests. From playing a sport to volunteer work—anything that builds self-worth and self-confidence will allow them to take rejection in the acting business in stride.
5. Never criticize your child after an audition. Instead of criticism, ask your child what went well in the audition room and focus on the positive! If you see or hear that your child is not having a great audition, the last thing you want to do is be critical. It is important that your child sees auditioning as an experience that is fun. After all, they are doing what they love to do most: performing! If a young actor senses their parent's anxiety or disappointment, they are going to have a much more difficult time with rejection. I'm sure we can agree that the pressure of being responsible for your happiness and fulfillment is too much for a child actor to bear.
Jessica Rofé is the founder and artistic director of A Class Act NY, Manhattan's award-winning acting studio for kids and teens. She has successfully coached students that have booked roles in feature films, Broadway productions, and on primetime TV series. Her students have had starring roles in Broadway's "The Lion King," NBC's "The New Normal" and "The Sound of Music Live!" and the upcoming feature film, "The Amazing Spider-Man 2."
Rofé attended The University of Michigan where she studied theatre and psychology. After graduation, she received her Masters in Education at New York University, where she graduated with high honors.
She also has extensive experience on the talent agency side of the business, having worked for two of New York's premier talent management firms, Don Buchwald and Associates and the Professional Artists Agency. She has also worked in casting in California and New York.
Jessica was recently featured on the Lifetime television show, "Extreme Moms" as an expert talent judge. She can also be seen in the feature film "The Zodiac," and numerous commercials and print ads.