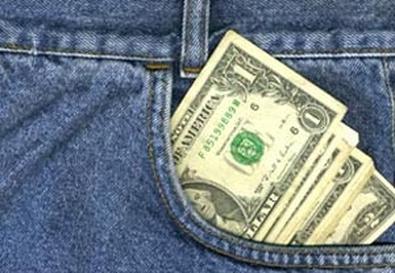 1. Use social networking websites to promote yourself or your project
.
You could spend money creating a website of your own, but really, why? If you want to promote a play you're in or show off your headshots and reel, social networking sites like Facebook accomplish it beautifully. They're simple to use and free. And use Twitter to remind people that you have a show this Friday night. It's instantaneous promotion.
2. Use a good tax preparer
.
I'm all for taking advantage of the free tax advice offered by the wonderful people at the Volunteer Income Tax Assistance program (available through SAG and Equity). But they don't have the time to work closely with you to save you money. And I say this having worked with VITA and with private tax preparers over the years. More important, in the event of an audit, a private tax preparer can accompany you and help prepare your case. That kind of help is beyond the scope of VITA.
3. Sell your old electronics
.
Your old phone, computer, or monitor may seem like relics to you, but they could be valuable to someone else. Test the free listing waters on Craigslist and see if you get any nibbles, or go straight to www.gazelle.com, which is designed for reselling old electronics.
4. Cut the cord on your home phone
.
Some mobile carriers are offering "all you can eat" plans, meaning unlimited talk time. If you have one, why keep your home phone if your mobile plan covers the same talk territory? Do you really need to pay for two phones? Use Skype on your computer to call other countries for pennies a minute, and the savings will be palpable.
5. Dump your home Internet connection
.
Starbucks, for instance, gives you two free hours of Internet a day through AT&T. And you don't have to be an AT&T customer to use it. All you need is a Starbucks drink card (not to be confused with a Starbucks credit card) with any amount on it. Register it online and you're good to go. Plus, if you're spending more than a couple of hours a day on the Internet, this might be a nice way to cut back, freeing up both time and money. Another perk: In the summer you'll be using Starbucks' air conditioning and not your own. My New York City electric bill triples in the summer months—horrifying.
6. Hold meetings at your home
.
Enough with the Starbucks promotion (for which I receive no compensation). If you're anything like me, you're frequently meeting with other actors to rehearse, do mailings, and discuss upcoming projects. Instead of holding court at coffee shops, do it at home and save a tiny fortune on beverages you can make yourself.
7. Barter
.
I have a good friend who takes fantastic headshots and has bartered with several clients. His hairdresser, who just happens to be an actor, offered him a year of haircuts if he took her photos. Try it. You might get a few noes, but we're used to that as actors, right?
8. Buy used books and DVDs
.
Paperbacks now cost as much as hardcover books used to, so consider buying them used on sites like Amazon.com. I've paid as little as 33 cents for a well-known actor's autobiography. When I'm done with the book or DVD, I resell it on Amazon and get nearly all my money back.
9. Get rid of your old analog TV
.
Yes, I'm suggesting that you save money by spending money to upgrade to a new TV. Why? The purchase will not only give you a tax deduction, but old CRT TVs are energy hogs. LCD TVs use far less electricity. (But note that plasma TVs use more.)
10. Save tiny amounts whenever you can
.
It seems self-evident, but if you choose to eat out less often, to skip going out for drinks for a few months (or cut down), and to eschew Starbucks in favor of making your own at home, when it comes time to pay $400 for new headshots, you won't be scrambling for cash. Seemingly small amounts really do add up. When a great part in a low-paying play comes along, you'll be able to afford to take a few weeks off from your day job to do what you really want—just because you skipped that latte.