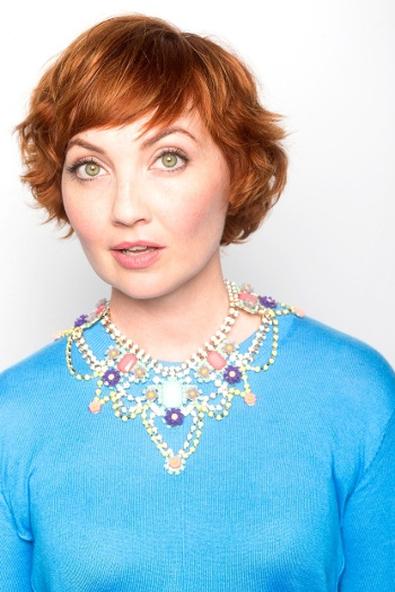 After honing her comedy skills at the Groundlings and iO West, Jill Alexander has earned a slew of comedy credits. She's currently making an impression on Mike Judge's "Silicon Valley" and Matt Weiner's final season of "Mad Men," ironically playing similar characters on both.
On knowing your type.
"It can be hard if you just show up and say, 'I want to be an actor,' but you don't know what kind of actor. You don't know what you're good at, or you haven't figured out what kind of characters you're right for. I knew specifically I wanted to do comedy and I wanted to do sitcom work."
On blind auditioning.
"[Auditioning for] 'Mad Men' is different because when you get your sides, they've actually changed the names of the characters [so] you don't even know whether your scene is with Don Draper or with Peggy Olson. How I approached it was, 'I am who I am,' and I think about an audition in this way. I make comedic choices because that's what comes naturally to me, and at the end of my audition, Matt Weiner actually said to me as I was leaving, 'You're very funny,' which I really thought was the kiss of death. But they called an hour later and offered me the part."
On being typecast.
"I feel blessed to be typecast! If I can play one character for the next 25 years, I'll be thrilled. As long as she gets to dress cute."
On improv training.
"I've been improvising for 20-plus years, and every moment of every day it's a tool that helps me both in and out of the audition room.... The ability to think quickly on your feet and not judge your ideas or your sense of humor is so invaluable, and that's just the best thing that any actor can do for themselves."
On working with Mike Judge.
"It's so nice to work with someone who creates a familial space on set and invites you into it. He has such a clarity of vision that other people's jokes don't get his back up. Not all funny people are like that. It was great to see a comedy visionary so open with other comedians."
On the dramatic side.
"I play Peggy's new secretary [on 'Mad Men'], and Elisabeth Moss is just incredible in one particular moment. Things get quite dramatic and you see her cry and then the director would come over and give her a note, and she'd perk right up and make a joke, and [then] 'Action!' would be called and she'd be right back in it. That was really amazing to just stand next to and watch, because I am not used to seeing that kind of work go on around me in the world I usually live in."
Like this post? Check out last week's Spotlight On, featuring Timothy Simons!