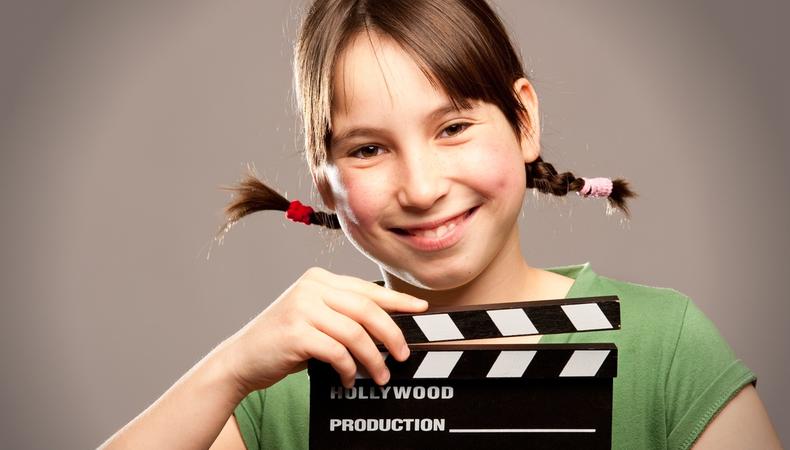 First impressions are everything. Whether it's a first date or an interview for that job you really want, oftentimes preemptive decisions are made within the first few minutes of a meeting.
The same goes for agents. I know pretty much from the start if a potential client who walks through the door is someone who I want to represent. It's important that parents and children realize that a meeting with us is a very important one – if not the most important – because once you leave our office, that first impression can be the difference between us passing on your child or representing him or her.
There are some things that parents can do to prepare their child for an agent meeting. Remember, most agents meet the child without their Mom or Dad present, just like in an actual casting, and it's important that they be prepped - not coached!
1. Role play and ask questions. Make it fun for the child. Pretend that you're the agent (or maybe a neighbor or friend can play this role) and you call them in for a meeting. This gives the child the groundwork for what we might discuss with them in the room. Ask them questions and explain to them that it's important they don't give one word answers. Most of time our questions are generic – How many siblings do you have? Where do they go to school? What do they do for fun? – but sometimes we'll ask more introspective questions about the business or about them as individuals. You won't know specifics, but a guideline always helps. Coming up with a list of talking points is a good thing – just make sure they sound natural and not memorized.
2. Remind them to smile and show their personality. Make sure your child understands that we thrive on positivity and respond well to clients who are happy and outgoing. I can't tell you how many times I meet children who didn't want to be in my office at that moment and never cracked a smile or looked up from the ground. I want the young people I meet to feel comfortable, and it can be intimidating to meet an agent. However, the most successful kids in this business won't care who they're chatting with and will show their sunny personality automatically. Others need a little coaching so a gentle reminder is necessary.
3. Dress appropriately. Kids should look like kids. There is no need to bring your child to a meeting in business attire or looking like they're going to a wedding. (I've seen it all.) Let them dress themselves that morning and come to meet me however they most feel comfortable. Please: no cleavage, short shorts or makeup on the little ones. There's also nothing attractive about coming into a professional environment looking sloppy. Showing up to an agent's office in sweats makes me think that the child (or parent) might not be taking this seriously.
4. Come prepared. Make sure the child arrives with a headshot and resume, and if they are just starting out, a few digital pictures. I never understand how a parent can bring their child to meet an agent and leave us with no documentation on who we just met. Just like you'd bring your resume to a job interview and kick yourself if you forgot one for the hiring manager, this is your calling card.
5. Follow up. A good rule of thumb from my perspective is that no news is bad news. If we want to represent you, we will call or email you immediately. I can't speak for my colleagues, but if I absolutely HAVE to have a kid on my list, I will stop at nothing until I do. It's appropriate for you to send an email to check in, but if you haven't heard from us within a week, move on to another agent.
Pamela Goldman is an agent in the commercial department at Don Buchwald and Associates, Inc. a prestigious, full-service bicoastal talent agency. Pamela has worked in the east coast office since 2003, starting as an intern during her senior year of college. She represents young actors, ages 4-20, for on-camera, voiceover, print, industrial, and animation work.