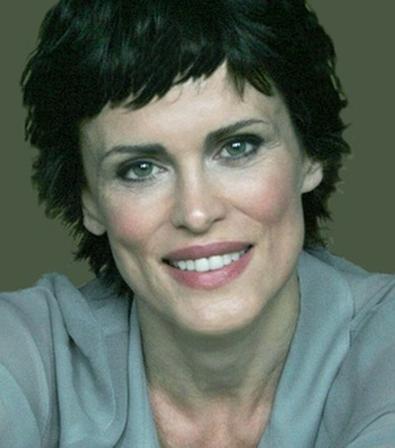 Every January most gyms and yoga studios are filled to capacity, diet and stop-smoking books fly off the shelves, and brilliant schemes to make more money get hatched. But just a couple of weeks into a new year it's estimated that 50 percent of us abandon at least one, if not all, of our resolutions.
So, why is that and how can you make your plans for 2014 stick?
1. Make them toward-motivated. New Year's resolutions are often created because of dissatisfaction with how things currently are, and though that's an important element of change, we can get stuck if it's the driving force. Around this time of year a lot of actors talk about wanting to "lose" weight and the mind focuses on getting rid of rather than creating something. The thing is, change requires a deep commitment to what's possible, and a powerful vision of where we want to be. So, rather than resolving to "lose" weight, choose a weight you want to be and imagine yourself living and breathing inside that body. Rather than saying you want to "get out of" debt or "stop" being broke, decide in numbers how much money you want going into your bank account every month based on the lifestyle you desire. Rather than swearing you're "not going to screw up" any more auditions, build a picture of yourself as a powerful, creative actor who loves to serve the auditioning process and those involved. Our lives are created by the things we focus on, so make your resolutions about what you want to move toward what you want, not what you want to get rid of.
2. Plan your behavior. If the primary focus of your New Year's resolutions is about end results, you'll miss the important steps that'll get you there. So once you have toward-motivated goals break them down into your behaviors. For example, what is one important behavior that will lead you to be the weight you want to be? Is it to eat smaller, more frequent meals, or run up every set of stairs you come to? What are a few essential behaviors that will bring you more money? Is it to create a spending budget or take on some extra time at a side job? What behaviors will help you become more confident and skilled as an actor? Perhaps taking a new improv class or starting a filmmaking group with your friends will empower you. Make a list of all the behaviors that will take you to where you want to be and then live them out.
3. Make them doable and personal. That means your resolutions must be reasonably attainable and in your power to accomplish yourself. When goals are huge and hard to accomplish we can get overwhelmed and quickly lose steam, and we end up dropping them. So, bite off only as much as you can reasonably chew. Further, if you make a resolution that requires another person change their behavior, you'll set yourself up for failure. None of us can change others. We can only change our responses to them. Resolutions are ideally about behaviors you want to improve in yourself, so be kind to yourself and meet the challenge with everything you've got.
4. Hold yourself accountable. The word "accountable" often has negative connotations, but what it really means is that you find ways to track and measure your progress. Examples of self-accountability are deciding on dates for specific steps and putting them in your calendar, setting up reminders each day, and checking boxes or crossing out items when they're complete.Sharing your progress with a coach or friend can be motivating, but don't hold yourself accountable to them. That way you don't have to rely on anyone else to be a powerful creator of your own life and career.
5. Celebrate your successes. As you go along, even the smallest achievements deserve celebration. When you reward yourself in constructive ways, the seeds of further success are planted. You are encouraged to continue and expand on the resourceful behaviors that make you the person you want to be and bring the life you want to live.
With positive, specific, doable, measurable, and time-oriented goals, you can make 2014 a most happy and successful a year!
Justina Vail, PCC CHt, is a life coach, master NLP practitioner, hypnotherapist, speaker, award-winning author, and award-winning actor. She is owner of Actors Life Coaching and author of the award-winning new book "How to be a Happy Actor in a Challenging Business: A Guide to Thriving Through it All."
Vail coaches actors all over the world via Skype and in person. For info about private coaching packages as well as Actors Life Coaching seminars and workshops visit www.actorslifecoaching.com.