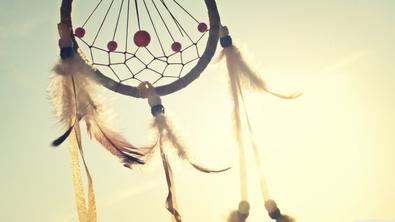 Over the course of my career as a talent manager I have experienced various levels of professionalism and personality conflicts with clients. I've even had conflicts with actors at the inquiry stage, so they didn't actually become clients as a result.
Actors, please understand that managers absolutely must have clients that want to work as they work for their actors. This means we will not tolerate you expecting us to do everything for you with no willingness to get out there and try to find work as well—whether it be a student film, background work to simply gain experience being on set, or anything else.
Our dream client hears what we have to say when offering advice and doesn't give us excuses as to why this or that isn't happening, or why you as the talent need to improve your skills, promptness, hygiene, demo reel, headshots, attitude, or personality in casting sessions.
A dream client is appreciative of a manager's efforts and knows that we don't have the power to create miracles in any form, no matter how much weight we carry in the industry. I've had some actors feel as though, because they were handsome and a self-proclaimed "Brad Pitt doppelgänger" that they should be booking jobs that leading men were getting. I mean after all, "A handsome face is way more bankable than an average Joe, so what's taking so long?"
Managers want to have a team player as a client—someone that likes the creative process of brainstorming for their career and wants to step outside their comfort zone.
A dream client adheres to boundaries and respects a manager's time after hours and on weekends. Believe me, we want to hear from you, but please don't call our cell phones with a random idea of how to get in the room with an A-list producer on a Saturday morning!
Managers love working with actors who are always prepared at every audition, know their lines, and bring whatever was requested by the casting director with them. We do not want to receive a call from you 20 minutes before you are supposed to be at the audition saying you ran out of gas, forgot your bus pass and need a ride, or experience a sudden freak out and need us to help you find your self-esteem.
It really helps my comfort level to know that I can trust you to be on time, prepared, eager, and polite whenever you're in a professional work-related environment.
The bottom line is, managers want to feel inspired by working with you and on your behalf. This is an extremely difficult and sometimes arduous path to travel down on a daily basis All we ask is that you step up and be the best you can be—no more and no less—and we'll do the same.
Like this advice? Check out more from our Backstage Experts!
The views expressed in this article are solely that of the individual(s) providing them,
and do not necessarily reflect the opinions of Backstage or its staff.