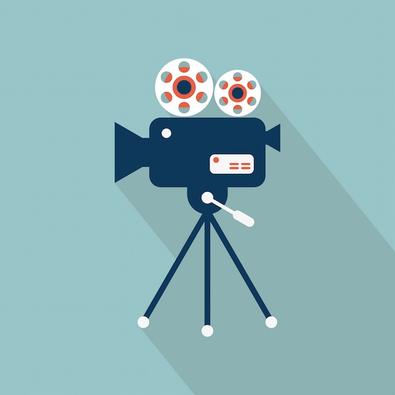 Whether you're an actor or a filmmaker, meeting like-minded artists can be a crucial step towards defining your career. Are you looking for a way to create more work, make friends in the industry, and expand your professional contacts? From small-scale screenings to international social networks, here are 11 great places to mingle with the next generation of filmmakers.
Austin Film Meet (Austin, Texas)
Called "an AA for indie filmmaking junkies," Austin Film Meet offers local filmmakers the opportunity to network and collaborate through a variety of workshops, parties, and specialized listings for Texas film jobs. Get involved by volunteering or attending the next Open-Mic Industry Mixer, where participants introduce themselves to the group in a 60-second mini-pitch before enjoying a night of socializing.
Chicago Filmmakers (Chicago)
Chicago Filmmakers promotes outside-the-box thinking by providing resources, support, and networking opportunities for film professionals at all stages of their careers. Get involved by taking classes and attending screenings and film events, and check out the bi-monthly Filmmaker Meetups for the chance to pitch ideas and meet one-on-one with other actors, producers, screenwriters, and more.
Film Independent (Los Angeles)
In addition to producing the annual Spirit Awards and the Los Angeles Film Festival, this massive Los Angeles-based organization hosts over 250 screenings and film-related events each year. Networking opportunities are geared towards writers, directors, and producers, but all film lovers are eligible for membership and can enjoy a wide variety of benefits.
Florida Film Network (Tampa Bay, Fla.)
Four thousand Florida-based filmmakers participate in this professional network featuring classes, job listings, and monthly events designed to connect producers and directors with other local talent. Want to get started in filmmaking yourself? Check out the Film School blog for videos like "Gripology 101," or keep an eye out for the next FFN 30 Day Film Challenge.
Independent Filmmakers Coalition (Kansas City, Mo.)
This Kansas City-based non-profit connects members of the local film and media community through weekly networking meetings, competitions, actor showcases, and more. The full calendar of IFC events includes an upcoming Documentary Seminar and the "Ask Me Anything" series with various members of the Kansas City film industry.
Local Filmmaker Showcase at Videology (Brooklyn, N.Y.)
Who wouldn't want to watch homegrown films at one of Williamsburg's coolest bars? This free screening series is presented every Monday night and features a varying roster of works from New York-based filmmakers. Groups like the Brooklyn Filmmakers Collective, Video Mass, and the FilmShop often co-present the showcase, creating a fun (and casual) space for writers, directors, and movie-lovers alike.
Los Angeles Film & TV Meetup (Los Angeles)
LAFTV boasts over 6,000 members and connects film enthusiasts, actors, and filmmakers through free advance film screenings and other networking opportunities. Regular programs include "Let's Do Lunch" and the "Hollywood Networking Breakfast," and members are encouraged to add their own mixers and events to the group page.
Movie Making Throughout the Bay! (Concord, Calif.)
This Bay Area networking group brings actors and filmmakers together each month to create and screen short films; participants bring a potluck food item, pay a small fee, and divide into teams for a one-day film shoot. Perks include the chance to network with future collaborators, work with professional equipment, and gather reel footage and IMDb credits. Keep an eye out for other MMTB events including their annual awards and quarterly acting intensives, and the upcoming 5-Year Anniversary Celebration on Saturday, March 7.
NewFilmmakers LA (Los Angeles)
Want to familiarize yourself with the emerging film market? This Los Angeles-based non-profit brings filmmakers and audiences together for monthly screenings, discussions, and more. Cinephiles can watch international films followed by director Q&As and after-parties, mixing and mingling with like-minded artists from all over Los Angeles and the world. Head to the AT&T Center on March 7 for this month's event, "Spotlight on Female-Identified Directors and Female-Driven Stories."
Stage 32 (Worldwide)
With over 325,000 users from more than 100 countries, Stage 32 is the world's largest social network for actors and filmmakers. A LinkedIn-style interface connects actors, directors, writers, and producers, and the virtual lounge facilitates discussions about all areas of the industry. Screenwriters flock to the "Happy Writers" section of the site for the opportunity to pitch ideas and receive coverage, and a variety of classes and Webinars engage performers and filmmakers of all levels.
Upstate Independent Filmmakers Network (Albany, N.Y.)
This membership-based networking group brings artists together across upstate New York, Vermont, Connecticut,and Massachusetts with an active calendar of lectures and screenings. Members learn about the filmmaker's craft, participate in film discussions, and meet like-minded professionals at UI's monthly meetings, and special seminars like "Working with Actors" and "How to Write a Shooting Script" are held on a regular basis.
Inspired by this post? Check out our film audition listings!