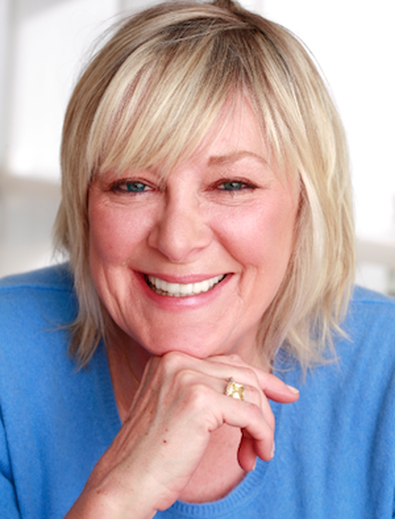 What is whiteboarding? No, it's not surfing or a new technique of snow boarding, and it's got nothing to do with documents on your computer. Not this kind, anyway. It's taking a white melamine board (available at any office supply store) and blocking out a year, months, weeks, or days where you can plan your personal and professional activities. By becoming aware of how your spend your time, you can manage it better. You'll accomplish a lot more in your career! I work with my high-end coaching clients on this very tactic and it makes everyone more focused, enthusiastic, and successful. With a large map in front of you, you can see where you're going so you'll get there sooner.
Because it's physical and not digital, your white board can be hung on a wall or leaned against the back of your desk to remind you of what you've planned in your career. It builds confidence and is a great "de-stresser," helping you avoid the downfalls of running in many directions without being "centered." Your white board becomes your control center. When feeling overwhelmed ask yourself, What is my goal/plan this month? What was my focus for this week? OK, then that's all I'm going to work on.
It's also a great way to organize action steps in your marketing campaigns—plan the emails, postcards, cover letters, or flyers you'll send to industry professionals. Unlike a vision board, with photos and images of your dream career, a white board is constantly changing because you write on it as you plan specific steps. You can buy dry erase markers in a slew of different colors to color code different areas of your life. Then, check off what's accomplished. That's very satisfying. Or you can wipe any part clean with a dry eraser and start over if your goals change or you've accomplished a specific task.
Here are seven tips to help you get started with your white board:
1. Think short-term and long-term. This is what I'll accomplish this month, so this is what I need to do each of the four weeks, and what I'm going to do in the next five days. This is what will be done in six months or 12. Block out 12 squares with a ruler and draw lines around each. Color code each month. Fill in the space with a few goals per month.
2. Use words, images, and thoughts. Like the walls of a yoga studio, you can write out the quotes that inspire you, words that motivate you, and ideas that challenge you.
PEACE, HARMONY, JOY, KINDNESS, COURAGE, FUN, IMPLEMENT, CONNECTION, PASSION.
"Hope is not a strategy." "The speed of implementation is the speed of your success!"
3. Update your goals monthly. Whatever you didn't achieve, erase and put in the next month. Rethink what you proposed to accomplish if it loses its appeal to you. Do I really want to book a commercial print job, or would I rather guest star on a primetime series? Where will I put my energy and effort?
4. Title the one area you want to accomplish each month and put it in caps.
April- IMAGE: New wardrobe, haircut, headshots.
May- SIZZLE REEL: Shoot three scenes showing my marketable roles.
June- WEBSITE: Revise résumé, bio, upload photos, add video clips.
July- IMPROV: Sign up for that class.
5. Color code areas of your life and allot spaces of time for each area every week or day.
Career- 1-2 hours a day (acting), 5+ hours- income job.
Personal Development- 1-2 hours a day (exercise, coaching, professional class).
Social- 1-2 hours a day relaxation, fun, meals, see friends.
Charitable- 1-2 hrs. weekly.
Family- 2-3+ hours a day.
6. Attach objects and clip outs. Attach things from newspapers and magazine with colorful magnets. Find articles specifically about your role models—how they achieved success, what their breakout role was. What great acting teachers said, how great directors work. This is inspiring—if they can succeed in this career, so can you!
7. Check off what you've done or draw a line through it. Evaluate progress every month.
Finished that improv class.

Signed up for cold copy technique training.

Lost 10 pounds and got a great new haircut!

Love the new image and photos, Got great feedback.

Got a lot better at improvisation. Getting more callbacks!

Met a great agent. Will follow up!
Be original and creative—nothing is written in stone. With a white board you can always use the felt eraser to delete and start with a clean slate! But the main value in having a white board is that you can actually see and celebrate your progress in all areas of your life—especially your acting career!
As the founder and executive director of The Actors' Market, Gwyn Gilliss provides free monthly info seminars, agent/casting director interview tele-seminars, weekly marketing tips, as well as many coaching programs to help actors break into both the NY and L.A. industries. Gwyn has tremendous success with her private career coaching clients. More than 90 percent get agent representation launching their careers with performances in feature films, Broadway productions, and Emmy-award-winning primetime TV series, such as "The Good Wife," "White Collar," "Grey's Anatomy," "NCIS," "House," "Law & Order," "30 Rock," "Criminal Minds."
Email her to request a free 15-minute career session: coach@theactorsmarket.com.