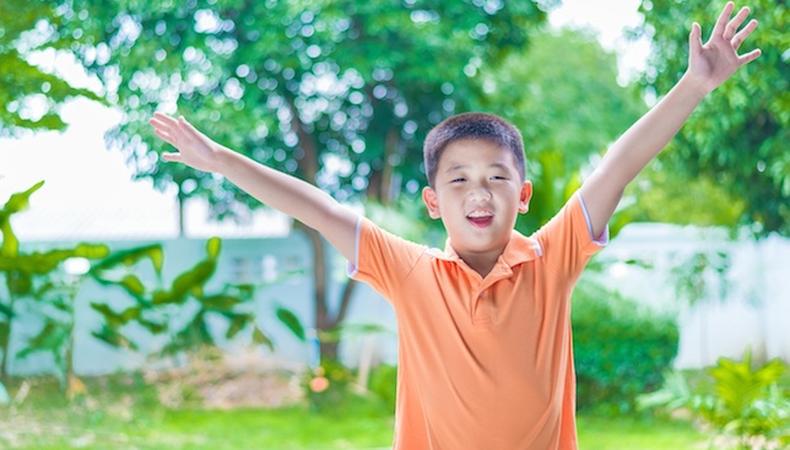 How exciting! Your child got the callback. This is great news. Really, a callback is a win in itself. All too often actors get hung up on not actually booking a role—but you must know that to be called back is a true compliment. Often, thousands of actors will be submitted for a project and only a dozen or so (if that) will be invited to callbacks. At 3-2-1 Acting School in Los Angeles, we always educate our students and parents on the ins and outs of the audition and callback process. Here are some very specific things that you, as a parent, can do to help your child prepare for a callback:
1. Celebrate!
It is so important to take time to celebrate the win of being called back. Perhaps treat your child to a fun afternoon outing or favorite meal. Really let her know that she has achieved something great by being invited back in for the role.
All of this said, a general rule of thumb is to keep callback news quiet and between trusted people. The last thing you want is for friends and relatives to contact you constantly regarding whether or not your child booked the role. You and your child want to be able to release the callback after it happens, meaning you don't want to be dwelling in the land of "did she or didn't she book it." Know who your trusted circle is, and be sure to share selectively.
READ: "How to Help Kids Handle Rejection"
2. Confirm the audition ASAP.
Callbacks are much more complex than first-round auditions. Casting directors are often working around the clock, calling in actors, pairing up specific people, confirming, rescheduling, pestering managers, etc. Have your child be the actor that helps to make things simple. Simply confirm!
Of course, if you absolutely can't make your time slot, request a reschedule. But accept the slot that you were offered if at all possible.
3. Take detailed notes at the first audition (and refer to these).
You and your child should really keep an audition log with detailed notes from all auditions: who was in the room, what your child wore, how your child styled his hair, and any specific acting notes that the casting director gave him. Sometimes, your child will be called in for a role and may not be called back for weeks. He will want to recall what he did, and how he presented himself, in that first round of auditions. Take notes. Write down full names—of everyone you encounter at the audition. This will serve you both in the long run as your child builds relationships in the industry.
4. Have your child wear the same thing.
Make sure that your child wears the same outfit to callbacks. This is pretty simple. Not only will this serve as a visual and psychological trigger for the casting director—they will even more immediately associate her with her first performance—but also, she was probably called back because, on some level, casting liked what she wore to the first audition. This is especially true in commercial auditions.
There are some exceptions. For example, if you find out at the first audition that a scene takes place during winter, you might bring a simple accessory, such as a scarf, to the callback.
5. Encourage your child to make similar acting choices (until directed otherwise).
Your child was called back because the casting director or director liked his acting choices. While coaching is extremely valuable, unless he is given more or different material to work on, I caution you from having your child rework or overwork the scene. Obviously, be sure that he keeps the material fresh, sharp, and ready, but also encourage him not to change change his choices too much (unless, for example, he was specifically asked to come back with an accent, dialect, or mannerism).
6. Remind your child to have fun.
Remind your child that she has already been called back, so the director is already interested in working with her. This will help to take some of the pressure off. Encourage her to enter the room ready to collaborate and create with the director. She should be open to direction and input and ready to play. And most of all, as I always say, tell her to have fun! Because that is why we all chose this career in the first place.
Inspired? Check out our kids auditions!