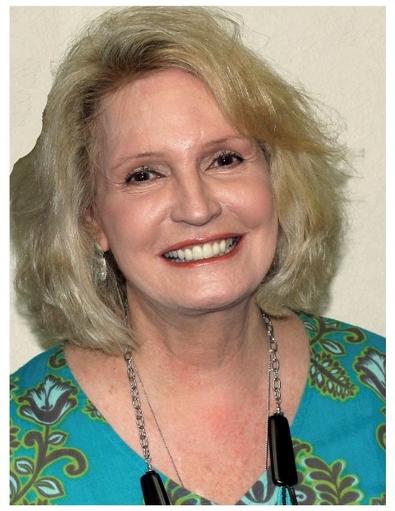 If you've ever worked in film or television in Atlanta, you probably know Shay Griffin. Beginning as a talent representative, Griffin nurtured Georgian talent including Kyle Chandler and Walton Goggins before moving on to cast hundreds of films. Griffin developed many contacts in Hollywood while helping her clients move there, which aided her ongoing pursuit of building up the film and television industry in Georgia and made her an obvious choice for the Governor's Film Advisory Board.
She'd been talking to people about Georgia, so pitching it as a filming location was a natural progression. "I finally found there was one key sentence: 'I can save you money.'" Serving as co-chair on the five-person committee, Griffin was instrumental in developing the Georgia tax incentive to bring more productions to Georgia. Surpassing their five-year plan in less than two years, Griffin says, "We designed our own destiny and then lived to see it happen. We are that place that you say 'build it and they will come.'"
To complement the tax incentive, the Georgia Production Partnership put together the other pieces necessary to attract productions including a camera ready program. "We [brought] in each county in Georgia to help identify what they had that would be something a film company would come in and need and want." The increased production boosted business for hotels, restaurants, equipment rental companies, and even supply stores. "People's lives were truly changed with the success of the industry. People who were out of work had opportunities for jobs that before would have not even been a possibility," says Griffin.
Building the talent base was also a priority for getting Georgia ready for an influx of production. Early in her career, Griffin worked for Carroll O'Conner on "In the Heat of the Night," which afforded her the chance to work with and develop the talent in Atlanta. "I would bring in actors who were not quite ready, but through the auditioning process we got them ready." Even now, Griffin still prefers being in the room to taped auditions, and she offers workshops through Chez Studios to continue to grow talent in Georgia, working on projects such as "Flight," "Past Life," and "We Are Marshall."
Griffin casts local Georgia actors when she can. "I would put any of them up against any actor anywhere in this country. They are every bit as good. They could handle lead roles." However, there are still certain roles – the young leading stars – that will be cast out of Los Angeles or New York. "We have the opportunity to offer a career choice to the young people coming up in our state. If we make enough independent films and we start showcasing out own talent, eventually they will be in that same category [as the name actors in L.A.]."
With all the production work now available in Georgia, Griffin says "people are moving to Georgia from Los Angeles now," adding that it's particularly rewarding to see talent return, such as Ray McKinnon bringing Sundance drama "Rectify" to Atlanta. "[It's] exciting to see him go out and build a great, unbelievable career and bring a show back to Georgia," Griffin says.
"We're not the Hollywood of the south; we're Atlantawood," Griffin says, referencing the title bestowed upon Atlanta in the L.A. Times. She has high hopes for the future of the industry. "I won't say we're at the beginning. We're at the middle of what one day will be as amazing an entertainment center as anywhere in the country."