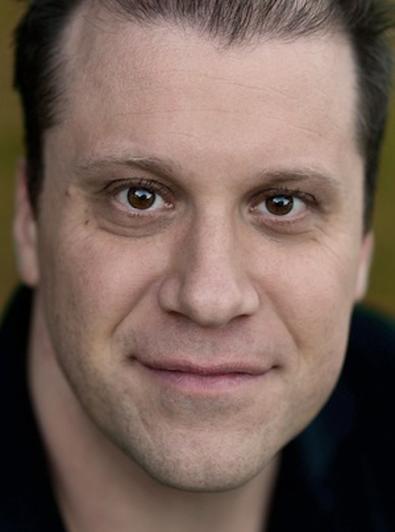 The last two years have been the busiest for actors in recent memory. That being said, it's not busy for everyone all the time. There are some known stretches of industry downtime and some unexpected pockets where everything grinds to a sudden halt and leaves us wondering if we'll ever work again. How we deal with those periods of inactivity is directly related to our ability to stay ahead of the game when the industry picks up.
1. Make a list of your "sweet spot" projects. Now is the time to make a short-list of those "Sweet-Spot" projects—the one's you feel you would be perfect for! This is the first question I ask my career coaching clients during a session. Imagine your agent, manager, or best friend handed you a pen and paper and asked you to come up with a list of current television shows and films (directors and production teams) you feel you'd be perfect for. This process requires a lot of fun and imagination. It asks you to really get clear about your long-term and short-term acting and career goals. One of my extremely talented clients confessed she always dreamed about being an elf or fairy in a Peter Jackson film. That's the kind of fun you can have with this exercise.
Creating this list gives you a reason to sit down with your agent or manager to show them what they didn't know you'd also be perfect for—not that you should ever need a reason to meet with your reps! Developing this type of list can help you and your agents/managers get on the same page, and it can better convey to them where your head is at and vice-versa. It can also assist you in refocusing on important goals and developing fresh ones, while brainstorming innovative strategies for achieving them. I'm not endorsing that you do something crazy that will get you arrested, like throwing a hot dog at Tiger Woods, but now is a perfect time for dreaming up some daring, out-of-the-box strategies for gaining the attention of industry members.
2. Take that well-deserved vacation. Taking a mini-break from all things industry-related can be the recharge needed to keep you at your best for the start of a new casting season. Leaving Los Angeles can help you get a dose of much needed perspective—the kind that can only come from spending time with people who don't have headshots and have no problem telling you their age. Spending time with people outside of the industry can help ground you and also give you time to miss the gleeful freak show that is Los Angeles. And in the end, you'll find that you'll start to feel wistful for L.A. and for the people who understand what you mean when you say, "they need me for ADR" or "I had to read cold" rather than greeting such statements with a quizzical look.
A common fear among actors is, "What if my agent calls with a big audition when I leave town?" That was a valid concern a few years ago, but due to the prevalence of taped auditions, that excuse is no longer valid. Every other private coaching session with my clients is an audition taping session. All you need is a quality video camera (found on every new smartphone), decent lighting and an Internet connection.
3. Stay in class. Staying in a quality acting class during slow spells will keep you sharp for your next major audition which, oftentimes, comes without warning. Now is the perfect time to have a love affair with your craft all over again. It offers a great time to audit like crazy (heck, have several love affairs), or to really throw yourself into scene-work or audition work like a madman. If money is tight right now, throw together your own scene study class with like-minded actors. The slow summer is the time to sharpen the knife of your craft until it becomes a razorblade. So that when things do get going again, you can charge out of the gate swinging.
4. Educate yourself. Oh, so you never saw "Apocalypse Now"? What about "Annie Hall"? Never caught the first season of "Lost"? The slow season offers an ideal opportunity to educate yourself. As a serious member of this industry, you have to have seen the timeless films which shaped filmmaking and the values of this business, along with important shows that continue to influence writers, producers, and networks at large. Just as doctors and other clinicians absolutely have to keep up-to-date on the latest research for their fields, actors too must have a solid foundation by seeing the work and artistry which have influenced and continues to influence this business. If you want to work or continue to work in this industry, you must take the time to be knowledgeable about it.
5. Grow some humility. We can all agree that there's nothing more repulsive to be around than a self-absorbed actor. People also don't want to work with a self-absorbed actor. Quiet times in the industry are your opportunity for you to stop thinking about yourself and to start thinking about others. These experiences—like visiting nursing homes, reading to kids, giving out toiletry-packs to the homeless—can help humanize you more, and give you a broader viewpoint from which to see the world. These experiences are all crucial to building your craft. Furthermore, it can help you understand that while this industry is cutthroat, you did choose this life, and there are a lot of people who have it a lot worse than you do.
Joseph Pearlman is a private and on-set coach for Hollywood's top actors, musicians, and comedians. He works with clients like Zooey Deschanel, and also coaches presenters for all the major award ceremonies including the Oscars, Grammys, and Emmys. Joseph Pearlman Coaching was voted Best Acting Studio in Los Angeles by Backstage's 2011 and 2012 Readers' Choice Awards. Joseph Pearlman Coaching is also located in New York. Joseph Pearlman Coaching offers private coaching and classes from beginner to working professional.
To learn more, visit www.josephpearlman.com and follow Joseph on Twitter @JosephPearlman and Facebook. To schedule a free audit contact: [email protected]