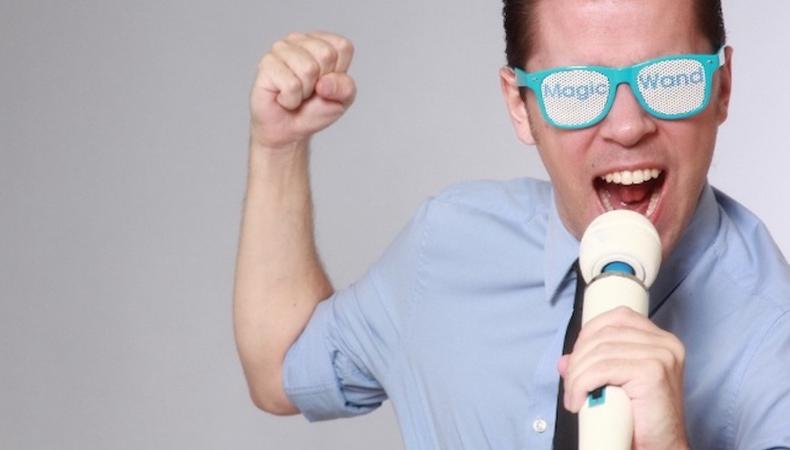 If you are a New Yorker in need of a laugh, SOLOCOM is the place for you.
As the Big Apple's only solo comedy festival for four years strong, SOLOCOM boasts over 130 performances, approximately 120 of which are world premieres of new material. The rest are encores of fan and festival favorites from years past, like Polly Esther's "Dammit, Jim! I'm a Comedienne, Not a Doctor!". According to festival founder Peter Michael Marino, his hearty, four-day helping of comedy is just 50 percent of the total applications received for festival participation.
"We take a lot of things into account when we're curating the actual festival," Marino told Backstage. "We always try to make sure that the types of shows in the festival are very diverse as well as the performers being diverse."
READ: "How to Become a Comedic Actor"
Marino explained he generally opens applications in August to field comedians' pitches for new show ideas and weed out applicants based on their pitch and their prior experience performing, among other factors. A comic's idea needs to resonate on a greater level than his or her personal experience.
"I've been writing, directing, performing, and producing solo shows for 20 years now. [A solo show is] somebody revealing some kind of life-changing experience or some kind of challenge, but the truly good ones manage to not only focus on the individual's experience but also how that experience is actually universal," Marino said. "That's certainly something that we look for. [We also encourage] people to find more theatrical ways to tell their story rather than what we expect from a one-person show, where it can sometimes just be an hourlong storytelling show. If people are adding multimedia or using the audience in an interesting way or exploring the themes in an unusual way, that certainly is mold-breaking."
READ: "How to Nail a Comedy Audition"
For actors interested in pursuing solo comedy or trying their hand at writing, SOLOCOM is an easy and affordable opportunity to see others at work and gauge what audiences connect with. "Just by being exposed to different ways to use the art form, I think it inspires writer-actors to think outside the box and think of different ways to tell a story," Marino said. Even if you don't see yourself as a writer-actor, try it out! You may surprise yourself.
"We're all writers," Marino added. "If you're able to tell a story at the end of the day at the dinner table, you're certainly able to tell a story to a bunch of strangers."
For more information and to purchase tickets, visit thepit-nyc.com/solocom.
Want to work in the Big Apple? Check out our New York City audition listings!