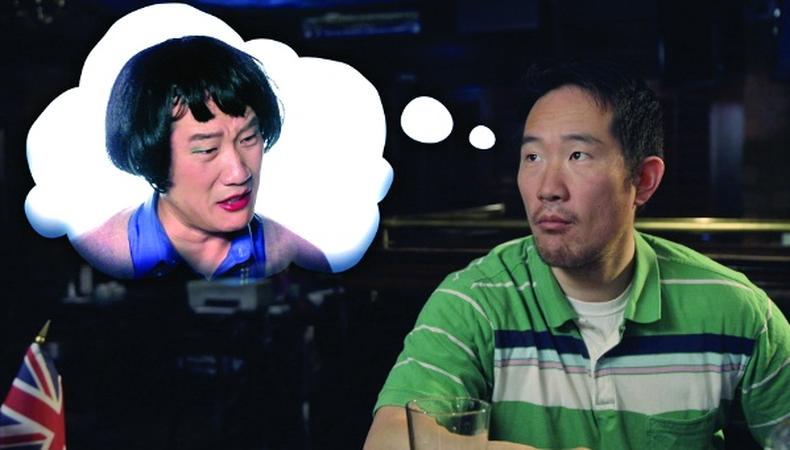 We've all heard friends complain about casting issues in Hollywood: "There's a lack of diversity in casting," and "Why is this show set in the Middle East yet doesn't feature a single Middle Eastern actor?" But there might be one issue with Hollywood's casting choices that's still flying under the radar: British actors swooping in and taking American roles.
While Daniel Day-Lewis' Lincoln and Hugh Laurie's Dr. House are award-winning and impeccably played, the Web series "The British Invasion" examines not the caliber of talent in Britain—it's clear there's an abundance—but the talent that's perhaps being overlooked on this side of the pond.
"More and more Brits are getting hired to play Americans on TV shows and I was frustrated with that," accomplished casting director Cathy Reinking explained in an earlier interview with Backstage about the comedy Web series she co-created.
Starring Charles Kim and Jenell Manzi, the series follows a down-on-his luck Asian actor who loses a role to a Brit. When he decides to attend classes on how to fake a British accent, a whole new (and slightly fantastical) world opens up for him. Kim says that while the series delves into some imaginary situations, its inspiration is real.
"Even in the Asian-American actor niche, as small as that is, there's a bit of British invasion there," he says. "I'm a huge fan of Daniel Day-Lewis and Idris Elba—I love Idris, but I don't know if we needed to reach across the pond for that one. How many talented African-American actors do we have here?"
On the upside, he feels a little like "the tables are turned" and now white American actors have a better understanding of being a minority actor, a mentality so ingrained in Kim that he didn't realize he was the show's lead until it was pointed out to him by fellow cast member Brendan Bradley.
"I think it's just from years of being saturated and marinated in this stew of 'You're not the lead, you will not lead anything. The apex of your acting journey will be being a rude, incomplete-sentenced presence who will then vanish from the scene very quickly,' " Kim jokes.
Reinking says this type of casting is still prevalent, "especially for Asian and Hispanic actors. They're just not well-represented and it's mainly stereotypes." Many, including stereotypes beyond race, are addressed in amusing ways in the series that launched after raising $36,000 through crowdfunding.
For Reinking and her team, they were willing to sacrifice production value but not the quality of their actors. "If you don't have good actors people can't get emotionally connected. The look can be rudimentary or simple as long as the actors engage us—that's really what people are looking for."
Like this story? See more of our Now Streaming articles here!