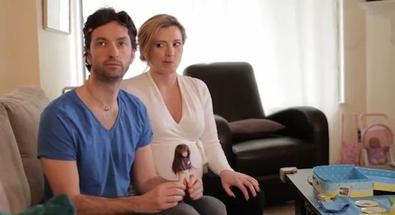 The Streamys have spoken! Of the winners, here are seven Web series you should be watching right now!
Comedy: "My Drunk Kitchen"
Using only a camera, a kitchen, and substantial amounts of alcohol, Hannah "Harto" Hart has dominated homemade comedy on YouTube. "My Drunk Kitchen" chronicles Hart's attempts to cook and explain cooking while sipping beer, rosé, or themed cocktails. Her first video, "Butter Yo Shit," has amassed over 3 million views since 2011. Part improvised comedy and part legitimate cooking show, the series previously earned Hart best female performance in a comedy.
Drama & Actress in a Drama: Ashley Clements, "The Lizzie Bennet Diaries"
Two centuries after "Pride and Prejudice" appeared in print, Hank Green and Bernie Su decided to give Jane Austen's classic tale a makeover. "The Lizzie Bennet Diaries" is more than just a retelling of Elizabeth Bennet and Fitzwilliam Darcy's entangled courtship; it uses its source text as a lens through which it analyzes 21st-century issues of romance, job security, and family. The series' engagement with fans via social media won a 2013 Creative Emmy Award for Original Interactive Program, and Starz Digital has acquired the series and its subsequent spinoffs. Austen would be so proud.
Ensemble Cast & Action/Sci-Fi Series: "Video Game High School"
On the original Kickstarter page for "Video Game High School," co-creators Freddie Wong, Brandon Laatsch, and Matt Arnold demonstrate their commitment to the Web series genre, rather than using it as "a steppingstone to get a feature film project or a TV deal." Since the series' original fundraising goal of $75,000 ended with almost three times that amount, RocketJump Studios' feature-length action comedy series has dominated the Internet with inventive wit and dazzling production value. Now entering its epic third season after a Netflix release and an appearance on "Conan," it's clear "Video Game High School" will continue to kick ass.
Audience Choice, Show of the Year: EnchufeTV
Detailing various social encounters—from running into your ex while with your current girlfriend to learning the proper "selfie" etiquette—can be a challenge, but the filmmakers at EnchufeTV have got it down. This year's audience choice winner, Enchufe (which means "socket" in Spanish), is a Quito-based series created by Ecuadorian filmmakers Leonardo Robalino, Christian Moya, Martín Domínguez, and Jorge Ulloa. Started in 2011 and sitting at three seasons on YouTube, the show has great production value and funny sketches to back up its good looks.
Actress in a Comedy: Mamrie Hart, "You Deserve a Drink"
There are just some people, celebrities, television shows, movies, trailers, or tweets that drive you to drink. Actor Mamrie Hart decided to creatively dive into this desire with her series "You Deserve a Drink," in which she concocts a new alcoholic beverage each episode dedicated to or inspired by someone or something in the entertainment biz. From Tom Cruise to "Game of Thrones," she's got a cocktail for them all. The series has amassed over 600,000 subscribers on YouTube since it began in 2011.
Actor in a Comedy: David Milchard, "Convos With My 2-Year-Old"
Created by actor Matthew Clarke, this Web series chronicles actual conversations between Clarke and his 2- (now 3-) year-old daughter Coco, played by actor David Milchard. The hilarious show conveys Coco with all the seriousness Milchard can muster to act out all her childish wants and games. The series premiered its third season on YouTube earlier this year.
Actor in a Drama: Joey Graceffa, "Storytellers"
At first this Web series feels a lot like the '90s classic "Are You Afraid of the Dark?," in which a group of kids tell a story around a campfire in the woods. But when their fantasies start bleeding into reality, things begin to get strange. Joey Graceffa plays the lead character on the series, which has nearly 4 million subscribers on YouTube.
Like this story? Check out our Now Streaming articles here!