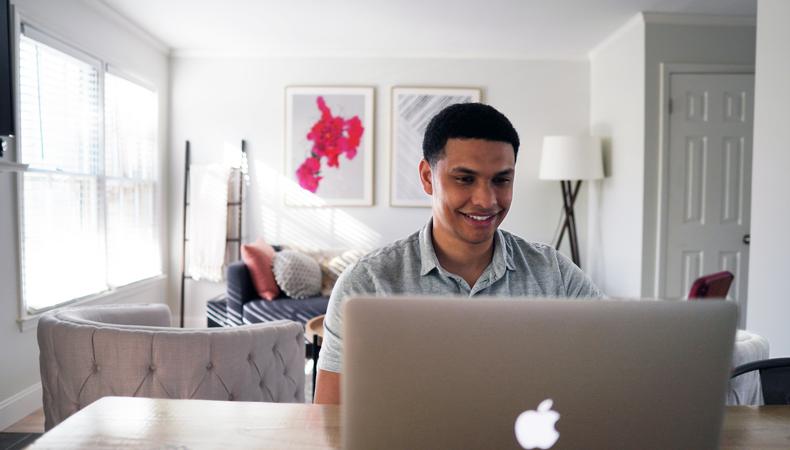 An actor's website acts as a digital résumé of sorts. A place to find more information about who you are, what you do, and why we should hire you. With casting directors and creatives moving online to search for talent more than ever, having a website is vital. But how exactly does one create their own website?
Over a decade ago, the only way you could make your own website was if you knew how to code (HTML, CSS, etc.) These days, anyone can use a simple website building platform to easily create and customize a website. A website building platform is software that does all the complex work of coding for you, so you don't need to learn how to create a website from scratch. It lets you build and edit a website through your internet browser, change your design and layout with the click of a button, and create pages and posts using a simple editor. With the help of several fabulous website builders, website creation has become easier than ever!
Popular website builders like Squarespace, Wordpress, and Wix allow actors to seamlessly create websites that act as an online landing page for all things career-related. But if you've never made a website for yourself before, you might be overwhelmed with your options.
Some builders, depending on your skill level and comfortability, will work better for you than others. Here's a general breakdown of the three most popular website building platforms for actors.
1. Squarespace
Squarespace has the best quality designs of any website builder on the market. With sophisticated, modern, and sleek templates, Squarespace allows you to create a truly stunning personal website. This particular website builder is ideal for actors who want to customize their sites without getting too overwhelmed by options. There's even a 14-day free trial offer to test it out. If you're a total beginner to the world of website design, you may struggle at first with Squarespace. It's a bit more technical than Wix and Weebly. But if you're willing to put in a bit of time, you'll end up with a top-notch site.
2. Wix
Wix has the most features and tools when it comes to drag-and-drop website builders. A drag-and-drop design allows anyone to create a website quickly and easily. In contrast to other website builders, Wix doesn't have any features that you have to buy, install, and manage such as hosting, software, plugins, and templates. However, Wix has great customization tools, so you can make your website totally personalized and stylish with just a few clicks.
3. WordPress
WordPress is definitely the most flexible website builder. Though you can customize your website to your heart's content, WordPress is not easy to learn for beginners. This particular website builder is more friendly for experienced designers. Pros of choosing WordPress include user-friendly CMS (content management system best for blogging) and more than 54,000 mostly free and paid plugins that help customize your site. However, if you're new to website design, you'll realize that WordPress sites sometimes need a lot of upkeep. WordPress is a very flexible tool unlike many of the other drag and drop web builder tools out there.
By now, you have a good understanding of the three most popular website builders actors use. It's time to do some research, try some free trials, and pick the one that's best for you!
Looking for remote work? Backstage has got you covered! Click here for auditions you can do from home!
The views expressed in this article are solely that of the individual(s) providing them,
and do not necessarily reflect the opinions of Backstage or its staff.