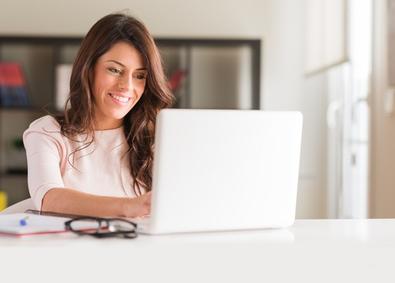 Atlanta's film, television and theater industries are booming, which means plenty of opportunities for local actors. But finding these opportunities can sometimes be a challenge without a little bit of guidance. With more and more online resources for actors emerging on a regular basis, here are some websites that might help actors find just the right opportunities.
SAG-AFTRA Atlanta
The Atlanta page of the Screen Actors Guild - American Federation of Television and Radio Artists is a wealth of information for union members and non-union members alike. Of course, members can log in for access to casting notices and other upcoming local events. But click on the Local Resources tab for a listing of some local casting directors, even if you're not yet a member.
Atlanta Area Theatre Mailing List
There are numerous Yahoo groups geared towards those looking for casting opportunities in local film, television, and theater. This group focuses on topics of interest to members and fans of the Atlanta theater community, ranging from casting opportunities to discussions about recent and upcoming stage productions.
Love2Act
This website offers numerous resources for up-and-coming actors in the Atlanta area. Create a profile and you can upload your headshot, physical attributes, acting experience and other pertinent details for filmmakers looking to cast principal and extras roles. Check the auditions listing to find out about upcoming film, TV, and theater opportunities. Click on "Services" to find out about local headshot photographers, upcoming acting workshops, acting schools, and other tools for getting ahead.
Atlanta Film Community
Facebook groups are another way for people in the Atlanta acting industry to network with one another. The Atlanta Film Community group allows members to post about opportunities for all aspects of the film industry, from makeup and hair to lighting and crew work to auditions and casting needs.
CinemATL
Started in 2005, long before Atlanta became the new hub for Southeastern filmmaking, CinemATL offers interviews with filmmakers, working actors, and other industry professionals in both blog and podcast formats. From laid-back networking events to upcoming film festivals, this website also provides information for all aspects of the local film and acting scene.
Backstage
Backstage offers audition and job listings for everything from voice acting to dance to stunt doubling for cities across the country. Type "Atlanta" (or your zip code) to find out about acting jobs, talent agencies, casting directors, modeling schools, photographers, acting coaches, and more in your area. Actors and models can also create profiles for filmmakers and other talent scouts looking for specific looks and talents.
Inspired by this post? Check out our Atlanta audition listings!