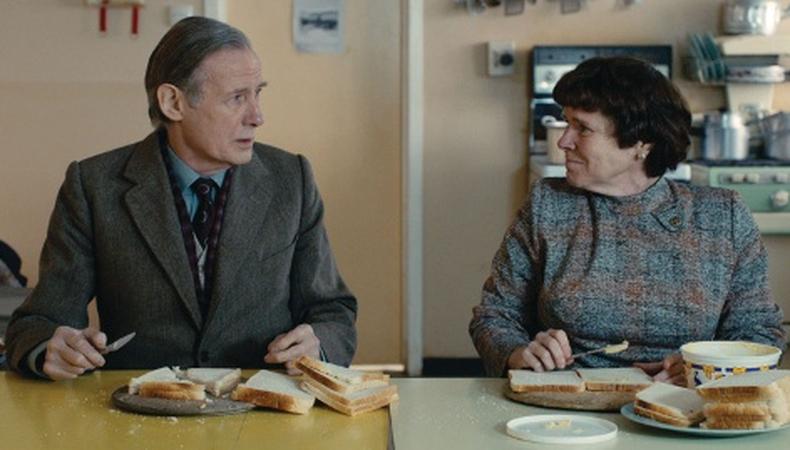 When Fiona Weir received the script for "Pride," she went to a pub around the corner to read it. Her reaction was electric. "[I] was in floods of tears by the time I got to the end," she says. "I thought, I'd really like to cast it!"
As a casting director who helped compile the "Harry Potter" movie ensembles, Weir relished the very different challenges in Stephen Beresford's script: "Pride" is a film without definitive leads and is based on real historical events and figures. In discussions with director Matthew Warchus, the word that kept coming up was "authenticity." "We had to create two very real communities," says Weir of the gay and lesbian activists and the tiny Welsh town with which they unite during the 1984 British miners' strike. These were "actual people from a mining community and actual people from a minority in London," she explains. The fact that Beresford was acquainted with many of them in real life was a factor as well.
A few of the film's characters are famous enough to warrant paying attention to casting a physical likeness, although, as Weir points out, Lesbians and Gays Support the Miners remains a relatively obscure piece of history. "If we had seen Margaret Thatcher, that would have been different because she's so infamous." Instead, Weir was free to balance similarity of appearance with similarity of spirit. The ensemble had to gel first and foremost in an authentic way, made of actors who could capture this person's prickliness, that person's warmth.
"For an independent film there's always pressure for a few key actors with a name," Weir says. "Regardless of that, I think Imelda [Staunton] and Bill [Nighy] were absolutely right for those parts." Playing a brazen community organizer and a timid poetry lover, respectively, Staunton and Nighy could embody a resilient, small-town spirit. Up-and-coming actor Andrew Scott, too, was a natural fit for Gethin, a bruised and reluctant activist. Weir describes the character as having a "particular emotional complexity, and he was the man to convey that."
Some more historically prominent roles went to lesser-known actors. When Weir saw the part of Siân James, an outspoken Welsh Labour Party politician, she immediately thought of Jessica Gunning. "She's a perfect example of an actor who has all those qualities," explains Weir, who first met Gunning when she was still at drama school. "Siân is a member of Parliament and Jessica has that tenacity and strength."
For Weir, Gunning was also an actor who could balance wit and seriousness, a key quality in such a cast-driven story. "It really required actors of gravity who could convey that while at the same time relishing all the joy and humor in the script," says Weir. "Pride" seeks to communicate the reality of hardship in a particular slice of history, but tonally, its characters are also wild, buoyant, and infectiously charming. Not unlike her initial response in that pub, Weir says audiences feel swept up in that equilibrium: "People keep telling me how they weep and whoop through it."
Inspired by this post? Check out our film audition listings!