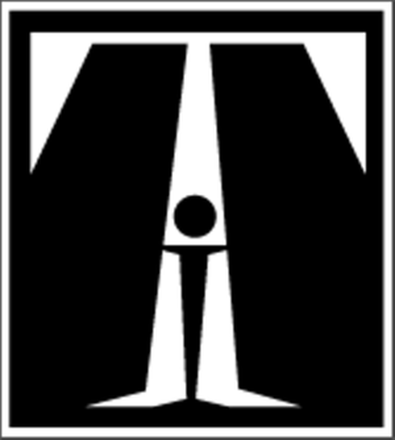 The spirit of the 2014 New York Innovative Theatre Awards can best be summed up by what presenter Terry Schreiber said when he walked onstage: "It's great to be home." For the 10th year running, some of New York's most inventive artists convened Sept. 22 at Baruch Performing Arts Center's Mason Hall to celebrate the sense of community that comes from making independent theater.
A rousing group rendition of Petula Clark's "Downtown" kicked off the ceremony, with pirouettes and glittering sequins galore. Host Jason Kravits set the evening's tone when he ripped his tie off, exclaiming, "Fuck it!" He then appeared periodically wearing fewer and fewer clothes, eventually emerging in an outrageously neon jumpsuit.
Throughout the presentation of awards there were palpable examples of the enthusiasm, energy, and passion that characterize New York's independent theater scene. Becky Baumwoll, in accepting the award for best ensemble on behalf of Broken Box Mime Theater, led her castmates in walking along an imaginary handrail before arriving at the microphone to say, simply, "We're mimes!" She went on to thank the fellow artists in the room, saying, "We are so lucky to be a part of this community of people who get it."
Many honorees expressed awe at the company they shared. DeLisa M. White, accepting the outstanding directing award for Teatro Oscuro's "Lights Narrow," said, "There are so many people I love in this room, and so many people whose work I admire." Heather E. Cunningham gave a tearfully grateful speech accepting the outstanding lead actress prize for her role in Retro Productions' "An Appeal to the Woman of the House." Ari Laura Kreith motioned to the cast and crew of Theatre 167's "Pirira" upon winning the evening's coveted outstanding premiere production, and said, "I love these people."
Many awardees took opportunities to make statements in their speeches. David Stallings, winning outstanding original full-length script for MTWorks' "Dark Water," spoke out against the harmful effect of oil spills on the environment. Gail Cooper-Hecht, the winner for costume design for Take Wing And Soar Productions' "The Importance of Being Earnest," expressed her gratitude at being able to have fun with her craft without mainstream pressures or Broadway-sized budgets. In presenting outstanding sound design, Andy Lang alluded to the Tonys' recent decision to nix the same category from their awards. And while accepting the Caffé Cino Fellowship Award for consistently outstanding work Off-Off-Broadway, experimental troupe Blessed Unrest gave an impressively bizarre theatrical display that can only be classified as downtown artistry.
The prize for Artistic Achievement went to Dan Bianchi of Radiotheatre, while Kevin R. Free accepted the Doric Wilson Independent Playwright Award, imploring the audience to "find all the dangerous places within the safe spaces." Outstanding stage manager Haejin Han of Phoenix Theatre Ensemble waved hello to her family watching via livestream in South Korea. Andre DeShields gave a lengthy introduction to Woody King Jr., who brought the audience to its feet while accepting the Ellen Stewart Award for his years of groundbreaking work in New York.
Kravits closed the show with another rendition of "Downtown," this time on ukulele, declaring, "Here's to 10 more years!"
For a full list of winners, visit www.nyitawards.com
Inspired by this post? Check out our theater audition listings!