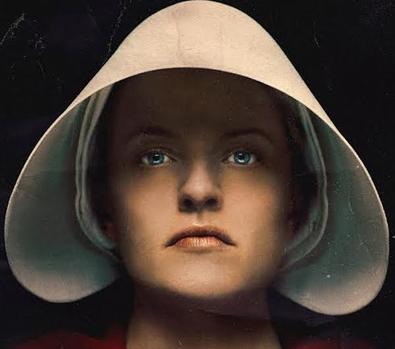 New York is the city that never sleeps, and with so many events and activities each week across all five boroughs, it can be hard to know what's actually worthwhile. Here are the events New York City actors should have on their radars this week.
Join Elisabeth Moss not in Gilead.
Finally, the second season of Hulu's Emmy-winning best series "The Handmaid's Tale" is upon us, and it's not returning quietly. On April 15, you can join the show's Emmy-winning star Elisabeth Moss, as well as the author of the book on which the series is based, Margaret Atwood, for an exclusive viewing of the Season 2 premiere, followed by a conversation between the two. Part of The New York Times' Times Talks, the event will be moderated by Tina Jordan. (Tickets: $50)
SAG-AFTRA wants to mentor you.
Are you a college student interested in potentially pursuing a career in television or broadcast? SAG-AFTRA wants to help you get ahead with its 14th annual SAG-AFTRA New York Broadcast Mentoring Program. Held this year on April 14, the completely free event will feature "mentors," all of whom are industry veterans, who will discuss their careers, provide individual attention, and personalized advice. (Free)
Take a visit uptown with "The Band's Visit."
Spend a night with this year's best musical Tony Award frontrunner "The Band's Visit" on April 15 when the 92Y presents An Evening With "The Band's Visit." Two of the tuner's stars, Katrina Lenk and Ari'el Stachel, as well as composer David Yazbek, book writer Itamar Moses, director David Cromer, and producer Orin Wolf, will head to Buttenwieser Hall for a discussion, as well as performances. (Tickets start at $35)
Toast the women of "Waitress."
Also at the 92Y, as part of its Broadway Talks series, will be The Women of "Waitress" on April 16. The show's composer Sara Bareilles, book writer Jessie Nelson, and director Diane Paulus will chat with bestselling author Jodi Picoult about the musical's continued success and how they came to be Broadway's first-ever all-female creative team. (Tickets start at $45)
Learn little-known Laura Benanti facts.
Tony Award winner and reigning Melania Trump impersonator Laura Benanti will sit down with Little Known Facts Podcast creator Ilana Levine for an intimate discussion about her career and beyond. Held at the W Times Square Hotel on April 15, Benanti will reveal "little-known facts" of her life as she divulges the "real side" of pursuing a life in the arts. (Standing admission is free; reserved seating is $25)
Book yourself a New York City gig! Check out Backstage's NYC auditions!