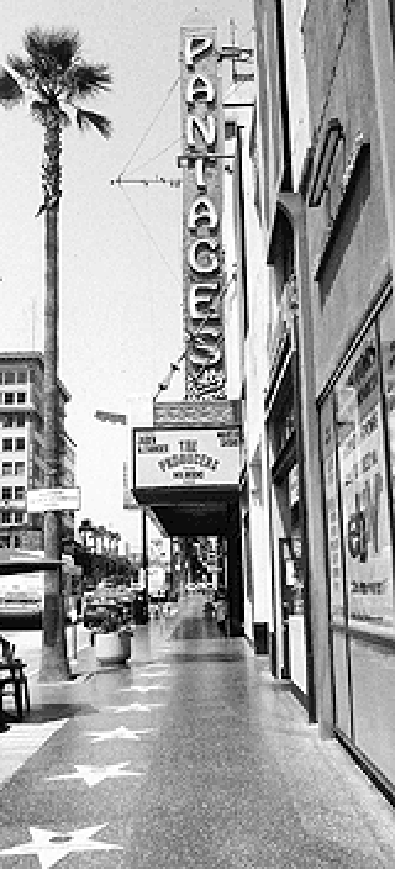 For many newcomers intimidated by the big bad city the first question is, Do I really need to live in L.A.? Can't I just get a place in one of the many "bedroom" communities ringing the city and commute into town when I have an audition/job/meeting/rehearsal? After all, I'll have to drive everywhere, anyway.
But not all commutes are created equal. And the simple reality is, if you want to seek work as an actor in film and television, you will have to commit to being in Los Angeles for the majority of your working day ("working" includes going to auditions, rehearsals, classes, as well as shooting or recording gigs) and often long into the night (for the same). That's just the truth, no matter how many industrials a San Diego agent can land you, or how great your part is in that play at South Coast Rep.
Once you're acclimated--or once you've established yourself as a working actor in the business--you might make the decision to put a little distance between yourself and the bustle and smog. Many do. If you crave a pleasant, slower-paced, relatively homogeneous community to come home to after a hard day's work, you'll have to go far afield, to the beaches or the canyons (where it will cost you) or to pockets of Orange, Ventura, or Riverside counties. But when you first arrive in L.A., it's best to stay near the action. For those just starting out, extensive freeway time can add just one more stress factor to an already stressful and uncertain career.
Wherever you live, it's essential that you have voicemail or a cellphone with an L.A. area code (323, 213, 310, or 818), as the industry implicitly prefers actors it can rely on to arrive on time and on short notice. How you get there is always up to you, but why give them a reason to doubt your immediate availability?
The following, then, is our highly subjective guide to those areas we feel are closest to the industry hubs while still offering a standard of living reasonable and safe enough for an actor just off the bus. We're prepared for the angry letters that might read, "Hey, man! Is Back Stage West trying to dis Torrance?" We're not. It's just one of the many fine Southland communities that is not among the first places we would recommend to our new-to-town readers looking for an apartment.
Indeed if you look closely at the adjacent map, you'll notice that there are a number of un-highlighted areas in our coverage. We're not saying any of these places are unlivable or out of the question for actors--they're just not the best areas to get started in as you're getting acclimated to the city. In truth almost all of these "off-the-map" areas have positive cultural and/or civic features for newcomers and L.A. old-timers alike, despite not making our guide.
Downtown L.A., Boyle Heights, City Terrace, and East Los Angeles offer apartments for reasonable rent, good highway access to anywhere you need to go, and a cultural oasis or two--the East L.A. Classic Theatre, the theatre departments of East Los Angeles City College and Cal State Los Angeles, and the Plaza de la Raza Cultural and Educational Center. There is also the vast, diverse area known as South Central Los Angeles, where the neighborhoods differ widely--from the low-income Compton to the family community of Hyde Park. The San Fernando Valley includes a number of cities actors call home but are in no way considered particularly accessible from industry hubs: Tarzana, Topanga, Woodland Hills, Reseda, Canoga Park, Northridge, North Hills, Panorama City, Sun Valley, and Mission Hills. Also low on the accessibility scale are such San Gabriel Valley neighborhoods as Alhambra, San Gabriel, and Monterey Park.
Then there are those coastal areas: great for visiting but not an option if you're not rich, famous, or very good friends with someone who is rich or famous. These include Malibu and Pacific Palisades, for example.
And, of course, to the south there is the often maligned but admittedly comfortable Orange County. It has plenty of well-lit two-way streets, practically no potholes, and all the protected left-hand-turn lanes you could ever want, but it's accessible from L.A. primarily via two of the Southland's most congested freeways, the gargantuan 405 and the less scenic 5, which is perpetually under construction, often attempting to funnel four lanes of traffic through a mere two.
More picturesque parts of Orange County include the surfer-haven beaches of Newport and Huntington and the quaint, artsy Laguna Beach--home to several yearly arts festivals and the Laguna Playhouse, one of the area's best theatres. Rent for a one-bedroom starts at around $900, a two-bedroom around $1,075. Orange County is also home to the Orange County Performing Arts Center--which brings in everything from large Broadway musicals and world-class symphonies to cabaret artists--and South Coast Repertory, a nationally renowned LORT theatre with acting conservatories for adults and for children.
But enough about the also-rans and on to the best places for industry-aspiring apartment-hunters new to the City of Angels.
This is an excerpt. To read the story in full, or gain access to our complete 'Welcome to L.A.' spotlight issue, visit the Member's area