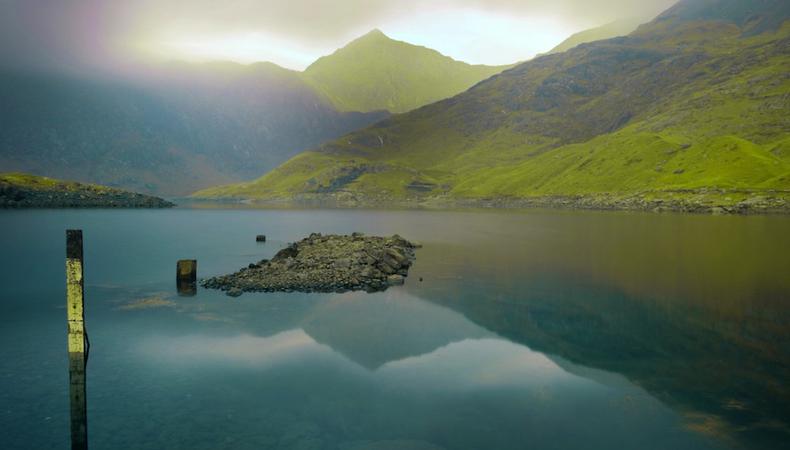 Hello and welcome back to our weekly roundup of what's going on across stage and screen, big and small.
FILM
First, there's an exciting initial trailer out for the Michael Fassbender-starring, "The Snowman," a screen adaptation of novelist Jo Nesbø's Harry Hole thriller series that tells the story of the vodka swilling, cigarette smoking, you-can-take-your-rules-and-shove-them-where-the-sun-don't-shine Oslo cop.
Called to investigate the disappearance of a woman, Harry (Fassbender) finds her scarf wrapped around a rather evil looking snowman and things get darker from there. The poster neatly sums up the mood of the film when it reads, "Soon the first snow will come...and he will kill again". Thomas Alfredson ("Tinker Tailor Soldier Spy") is directing and "The Snowman" is set to be released on the 13th of October.
THEATRE
Over to stage now, and one for all you Welsh folk. "Tiger Bay the Musical", a production that explores the dark underworld of Cardiff during the 1900s, is having a world premiere at the Wales Millennium Centre this November. Set to be the biggest in-house production at the venue to date, it's being directed by the masterful choreographer and director Melly Still who led the Olivier- and Tony Award-nominated "Coram Boy" to success at the National Theatre and on Broadway.
This new musical tells the story of Seamas O'Rourke, an exiled chancer who is trying to make his fortune on the Welsh docks and Cardiff's wealthiest man John Crichton-Stuart. The cast has just been announced, with Noel Sullivan playing O'Rourke and "Les Mis" star John Owen-Jones as Crichton-Stuart. Also joining is Royal Welsh College graduate Vikki Bebb and local school girls Louise Harvey and Ruby Llewellyn. The book is by Michael Williams and music is by Daf James. Tiger Bay the Musical run at Wales Millennium Centre from 15 to 25 November 2017.
Casting has also been announced for the revival of Andrea Dunbar's 1982 hit play "Rita, Sue and Bob Too", which will open at the Octagon Theatre in September ahead of a transfer to the Royal Court in 2018.

Director Max Stafford-Clark returns to direct this new production which features James Atherton as Bob, best known for starring in "Coronation Street". The cast also includes Taj Atwal as Rita, Gemma Dobson making her professional stage debut as Sue, Sally Bankes as Mother, David Walker as Father and Samantha Robinson as Michelle.

Dunbar's play tells the story of two girls caught between a miserable childhood and an unpromising future. Dunbar wrote the semi-autobiographical play for the Royal Court when she was just 19. Former Artistic Director of the Court Stafford-Clark said, "When Andrea wrote her first two plays, she was a teenager from a rough council estate who'd never been to the theatre. It's one of the privileges of my career that Andrea's astute, fresh and funny writing reached my desk, and it is exciting to bring her vivid, albeit alarming world to life again with these fine actors."

"Rita, Sue and Bob Too" opens at the Octagon Theatre from the 6th of September to 23rd before touring regionally, landing at the Royal Court next year from the 9th of January to the 27th.
Barrie Rutter, artistic director of the immensely successful Northern Broadsides, is to step down in April 2018 after 25 years at the helm. After a career as a jobbing actor that took him to the RSC and National Theatre, Rutter founded Northern Broadsides in 1992 to create original productions of classic theatre with other Northern actors, pioneering an approach which allowed actors to speak in their own accents. The company has produced more than 70 productions which include hits such as "Othello" starring actor and comedian Lenny Henry and the award-winning "An August Bank Holiday Lark".
That's all for this week!
Check out Backstage's London audition listings!