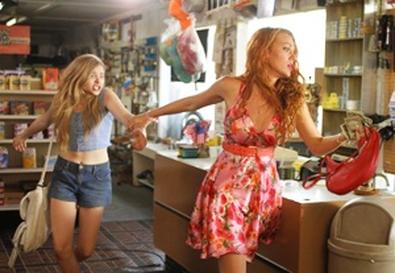 I didn't become an actor until I was 32. But before that, I lived life to the fullest, and it's my real-life personal experience that prepared me for the dramatic feature film career that I currently have.
By the time I was 18, I had moved 12 times. My father was a fighter pilot for the U.S. Air Force, and when I was 18, I joined the U.S. Army and specialized in jungle warfare for the 25th Infantry Division. Later on, I got into drugs and alcohol and started dealing drugs as a middleman in a drug cartel. After I figured out that I was dealing to an undercover agent, I was on the run for a year-and-a-half. I was finally caught and sentenced to ten years at the Fort Leavenworth prison in Kansas, a hard-labor, maximum-security prison for Department of Defense inmates. I did five years in total; two-and-a-half on the inside and two-and-a-half on federal parole.
Dave Vescio

Prison was the best thing for me. I got my act together, cleaned up, and started to educate myself. I finally went to college at Virginia Tech and, in my junior year, CBS News pulled me out of school to work full-time as a TV photojournalist who specialized in spot news (natural- and man-made disasters).
At 31, I instead realized that I wanted to be a professional actor. So, I read over three dozen acting books. Two of the books really stood out are "True and False: Heresy and Common Sense for the Actor" by David Mamet and "A Practical Handbook for the Actor" written by his students. I applied to The Atlantic Theater Company Acting School, Mamet's acting conservatory in New York City. I did the summer program in 2002, and trained for a year before I got the courage to audition on my own.
And ten years later, after doing more than 50 acting projects (mostly film-festival projects), I had my first big-screen movie appearance as a supporting villain in "Hick," starring Alec Baldwin, Blake Lively, Chloe Moretz, Juliette Lewis and Eddie Redmayne. The movie opens in theaters nationwide on Friday, May 11.
Blake Lively and Chloë Grace Moretz in Hick (Phase 4 Films)

Dreams can definitely come true if you work harder and smarter than everyone else. That's my motto in life. So, that's what I'm constantly working on every single day; being the best of the best – not only in acting – but in business as well.
I'm probably the only ex-con, ex-infantry actor in town who specializes at being the creepy antagonist/villain. I want to be known as one of AFI's (American Film Institute) Top 50 Villains before I die. I came to Hollywood not only to make great art, but to work with the greatest artists of our time and make pieces that will impact future generations.
I want to create controversial and/or provocative movies such as "Hick" that invade audience's comfort zones. "Hick" is based on a true story about a 13-year-old girl who runs away from her dysfunctional family and the real-life consequences of what may or may not happen. Derick Martini, a protégé of Martin Scorcese, directed the movie based on a critically-acclaimed novel of the same name written by Andrea Portes. This movie is definitely making an impact and getting underneath the skin of most audience members. Some are already saying that this will become a cult film for the younger generations to watch.
In the meantime, I continue to seek the most controversial/provocative scripts with the most talented filmmakers and actors. I'm here to impact our world, show the world the truth of real-life villains, and the difference between villains that scare us and those that entertain us.
In the end, you wouldn't want your next door neighbor, who also happens to be a serial killer, set loose, now would you? Instead, you would want him or her put away in prison for good. Movies today should be told like the fairy tales of the past. The villain must lose, the hero must win, and the victim must be saved. That way, you're constantly teaching the right morals to the younger generations.
That's why I'm here: To teach the younger generations that crime doesn't pay. I've lived it for real, and now, I'm here to teach the reality of that world.