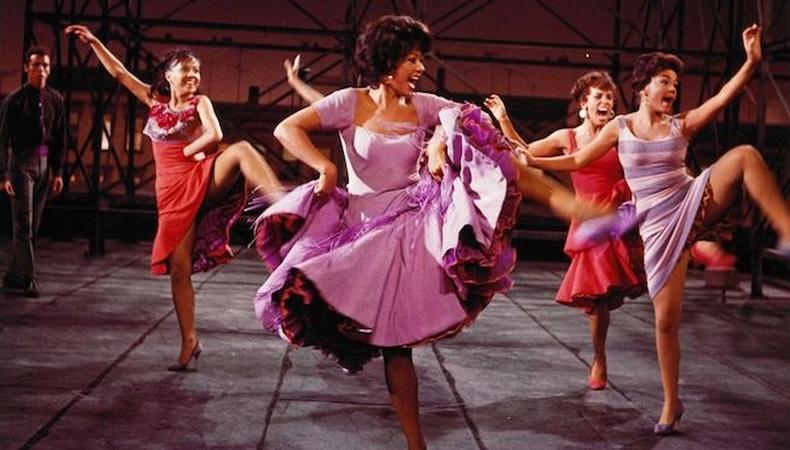 Stay in the loop on industry and casting news with our write-up on who's been slated for recent film and television roles!
"West Side Story"
With recent movie musicals like "La La Land" and "The Greatest Showman" proving lucrative studio investments, it's no surprise that more are on the horizon. "West Side Story," which became a big-screen classic in 1961, is about to get a second life in film, featuring a whole new cast. Steven Spielberg is already on board to direct the movie musical, which will go into production after the director wraps his current project, "Indiana Jones 5." The musical follows a pair of Romeo and Juliet–type teens who find themselves on opposite sides of two New York City street gangs. The romantic tale contains music and lyrics by Leonard Bernstein and Stephen Sondheim, respectively. No names are attached, and Cindy Tolan will be lining up the actors before production starts. Currently, the project does not have shoot or premiere dates, though filming is expected to take place in 2018. New York City has not been confirmed as the filming location, but it will play some role in the production.
"I Mom So Hard"
Following in the footsteps of shows like "Broad City," popular web series "I Mom So Hard," which features two wisecracking mothers who have a penchant for wine and telling it like it is, is on its way to CBS. The network has officially ordered the pilot that will focus on the friendship of these two mothers as they work to raise their families with a little bit of humor and a lot of love. The network has already signed the original stars of the web-based series, Jen Smedley and Kristin Hensley, as the leads, and Greenstein/Daniel Casting will gather the remaining actors for the comedy. Production on the pilot is slated to begin at some point in late March or early April, likely in Los Angeles.
"False Profits"
All is fair in love and war when it comes to multilevel marketing—and for one fictional group of women, the cosmetics business is a dirty game. ABC has officially picked up the pilot "False Profits," which will follow a woman who is fed up with her local group of cosmetic marketers and decides to build her own pyramid model from the bottom up. No actors are currently signed on to the project, but casting is underway with Scott Genkinger. The dramedy is looking to start shooting around March in Los Angeles, although specific details and timing has not yet been officially announced.
For the latest news, check out backstage.com/resources to find thousands of production listings, casting directors, acting classes, agents, and more!