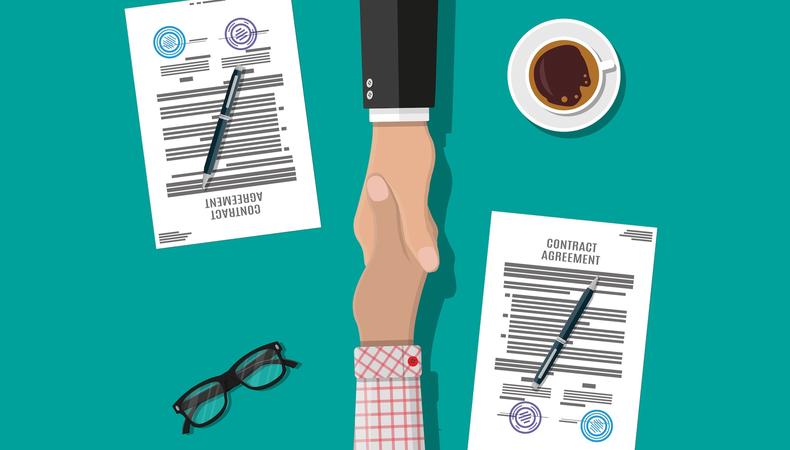 The Writers Guild of America, the nation's union for writers of television, film, new media, and more, is turning up the heat on talent agencies in a campaign to advocate for new industry standards regarding packaging fees. The union is arguing that talent agencies representing writers are disproportionally benefiting from the fruits of writers' labor. The two entities were unable to reach an agreement earlier in the month and were forced to extend negotiations around implementing new rules from April 6 until April 13.
This labor spat could signify a broader examination of how agents relate to their clients in the competitive industry of commercial entertainment. Talent agents represent a variety of freelancing fields in the industry—from actors to models, directors to writers. When an artist gets agency representation, the artist agrees to dedicate a certain percentage of each commission to their agent in exchange for hard-nosed contract negotiation and exclusive access to industry opportunities.
Packaging fees, however, are agreements between agents and the producing studio itself—allowing agents to get paid directly by the studio, not by a traditional 10 percent proportion. This structure, WGA argues, disincentivizes agents from fighting for higher fees for their writers as the agent's fee is not contingent on how much the writer is taking in on a project.
Recently, WGA members voted by roughly 95 percent to rein in agents' profits with a code of conduct, and it seems union writers might still have to brace themselves for a future of gigging without agent representation.
With contracts expiring within the week, either agents agree to WGA's demands and abide by its code of conduct, or writers must fire their representation. To show they mean business (and with hiring season on the horizon), the union developed an online platform where writers can submit their projects directly to showrunners—sans agent.
Contract negotiations between the WGA and the Association of Talent Agents are still underway, and tensions are already high with the ATA releasing an open letter claiming that the WGA is mischaracterizing its intentions and complicating preparation communications. The WGA is one of the industry's more pugnacious unions—with a member base of writers, its campaigns tend to be as punchy as they are detailed. For more details on the union's perspective on the matter, a 38-point FAQ page can be perused by clicking here.
The conflict over packaging fees will be a critical point for an industry that relies on talent agents to facilitate gigs for entertainment artists. SAG-AFTRA, the nation's union for screen actors, has sparred before with ATA over contracts between agents and their actors. Recently, SAG-AFTRA endorsed the WGA's campaign with a statement: "We congratulate the Writers Guild of America on their successful membership vote and applaud the Guild for taking steps in the best interests of their members. We stand with our sister union in the ongoing struggle to protect members in the entertainment industry."
Whether the ATA and the WGA escalate or resolve tensions over packaging will signal a direction for the symbiotic relationship between artists working in the industry and their agents, who are also industry workers reliant on the employment of others.