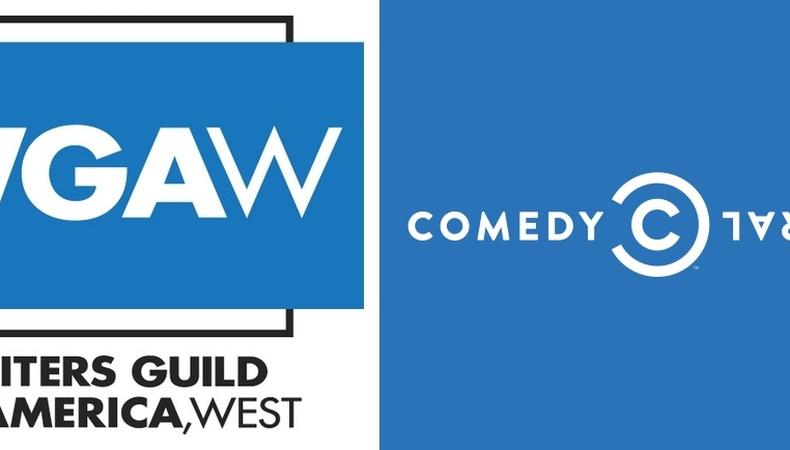 The Writers Guild of America, West has ended its ban on Comedy Central and will again allow union writers to work on the cable network's shows, the guild announced Jan. 23 in an email to its members.

According to the email, which was signed by WGA President Chris Keyser, VP Howard Rodman, and Secretary-Treasurer Carl Gottlieb, the WGA and Comedy Central's production company, Central Productions, reached an overall agreement that includes "adoption of our industry-standard residual formula, and protection against Central Productions' past practice of hiring writers without a Guild deal in place."

The WGA issued a Stop Work notice against Central Productions in late November, telling its members that the company had repeatedly misrepresented multiple nonunion projects, so writers "were led to believe that the projects were guild-covered" when they were not.

"No other major entertainment company has treated writers and their Guild so cavalierly," WGA leadership said in a letter at the time. WGA members were prohibited from working on any Central Productions projects not covered by a guild agreement. ("The Daily Show with Jon Stewart" and "The Colbert Report" have deals with the WGA East and were not affected.)

Negotiations for a new deal were ongoing since last summer. The WGA's email did not include the terms of the new agreement.

In addition to reaching an agreement with Central Productions, the WGA's email referred obliquely to its current contract with the Alliance of Motion Picture and Television Producers, which expires May 1, 2014. It appears that negotiations for a new deal will not begin until early next year. "By December we will be at the doorstep of our next negotiation," said the email.

The WGA also confirmed that it reached a deal Jan. 11 with Prospect Park, the production company responsible for upcoming online reboots of defunct daytime dramas "All My Children" and "One Life to Live."

"As independent companies like Prospect Park step in to cover territory that used to be staked solely by the legacy media, we'll be there," WGA leaders said in the email. Details of the agreement were not disclosed.