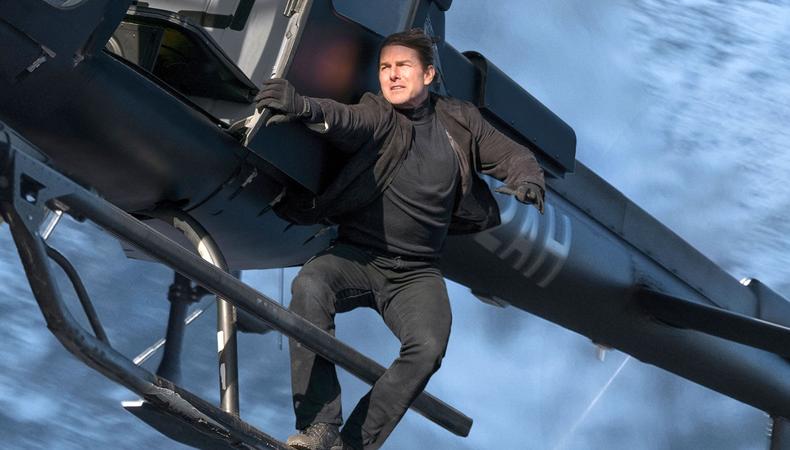 When it comes to knowing how to make movies, there's one area independent filmmakers can't ignore: stunts.
For most other things on set, a "fake it 'til you make it" approach will work out just fine, but you really need to know what you're doing when stunts are involved. They're dangerous and physical and if you don't have professional training, you risk creating an incredibly unsafe set.
It's inspiring to see stunt performers in action. They're one of the most tight-knit communities in film which, honestly, is no surprise because they have to trust each other with their lives.
As an aspiring director—and a lover of on-camera stunts—I wanted to know exactly how to make my future sets safe for stuntwork and also what stunt professionals look for in a director. I reached out to a few to hear what they had to say.
Kyal Scott, SAP
("The Tempus Elixer," "Out of the Woods")
Kyal Scott is an incredible actor and stunt professional. He's performed death-defying stunts as several iconic characters at Warner Brother's Movie World in Australia.
"What I look for is trust. A stunt person doesn't want to risk injury or death for the sake of a slightly better camera angle or perform a stunt that is deliberately difficult because an alternative action doesn't adhere to the storyboard. If a stunt person knows that their safety is the main concern then they will push their fear to the limit and risk their lives to create something incredible for the director to capture.

"Trust also helps both director and stunt person be far more efficient. Time is money after all."
I think he's hit the nail on the head. The biggest thing a stunt performer needs from a director is trust. He's putting his life on the line to serve the vision of the story and if he can trust the director who will ensure he's safe, he'll work harder. It's a mutually beneficial relationship.
READ: How to Become a Stunt Person
Daniel Nelson, SAP
("Deadline Gallipoli," "Pirates of the Caribbean: Dead Men Tell No Tales")
Daniel Nelson works at Warner Brother's Movie World in Australia and already has an impressive list of films under his belt as a qualified stunt performer. Regarding directors, Nelson says, "Sometimes [they] don't have the same eye for action that stuntmen do. So having access to playback footage of each take and seeing what it looks like on camera is very handy, particularly in a fight sequence."
What's more, Nelson says directors can sometimes spend so much time on the actor's dialogue that there's not enough time left for stunt sequences. Since stunts require a lot of work and time—the crazier the stunt, the longer it takes to make sure everything is set up properly and safe for the performer—a director who is "aware of time" and honors the time necessary for safe execution is one a stunt person wants to work with.
Daniel Weaver, SAP/ stunt rigger
("Bleeding Steel," "The Shallows")
In addition to for Movie World, Daniel Weaver is also a stunt rigger and worked on "Thor: Ragnarok" as an SPX rigger.
"One of the things I look for in a director is being easy to communicate with," Weaver says. "[There's] nothing worse than trying to understand what someone wants to see if they are not clear. Some directors climb all over the ground and grab performers to show what they mean prior to shooting, so a director who is clear and not afraid to get their hands dirty is great!"
The more concise and articulate you can be as a director, the better. In fact, I'd even go so far as to suggest learning the lingo to save time on set (and make your stunt professional's day.)
Jason O'Halloran, SAP
("Goldstone," "The Chronicles of Narnia: Voyage of the Dawn Treader")
"I like to see a director that's excited about action," says Jason O'Halloran, who also works for Movie World and has had an impressive career working on shows like "Sea Patrol" and "The Water Diviner" from Russell Crowe. "If you get on set and the director is pumped about the scene, everything just naturally goes up a notch."
Have passion for the action you're creating. The more passion you have, the more your entire crew will want to get behind what you're doing. Passion is a huge support to creativity—iIt gets the juices flowing and you may find your stunt professional coming up with even better takes when it's apparent.
The next time you work on a set with stunt professionals, I hope you keep this advice in mind. While it takes extreme effort for every crew member to serve a project, keep in mind that these guys and gals are going the extra effort. Support and honor this community and listen.
*This post was originally published on Feb. 4, 2019. It has since been updated.
Looking for remote work? Backstage has got you covered! Click here for auditions you can do from home!
The views expressed in this article are solely that of the individual(s) providing them,
and do not necessarily reflect the opinions of Backstage or its staff.