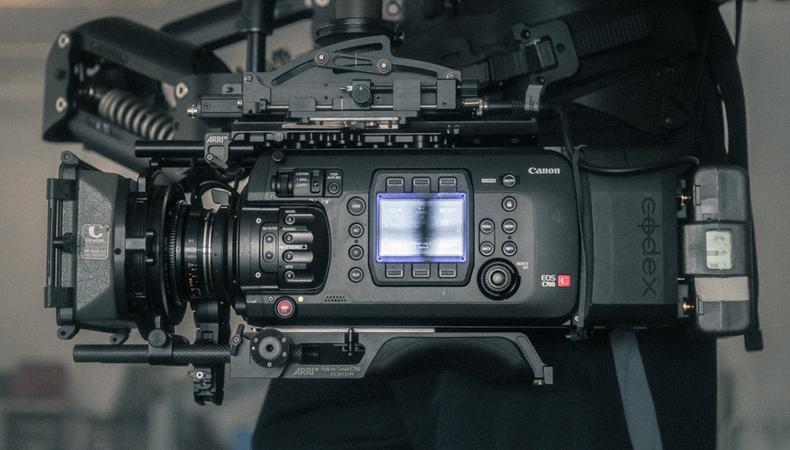 One of the most common questions we receive from members of the ShareGrid community is "What gear should I buy?"
Many up-and-coming filmmakers and photographers see obtaining high-end gear as the key to landing their dream gig. And now that platforms like ShareGrid make it easy to rent out equipment and offset some of the cost, more and more people are deciding to make a big investment in gear.
Of course, having the right tools is only one piece of the puzzle. Careers in this business are built on experience, hard work, hustle, and a generous helping of luck. But if you're ready to get your hands on some new gear, we want to help you make the best choice.
At ShareGrid, we host over $700 million dollars' worth of gear, so we know a thing or two about what rents well. Based on the trends we see, these are our top tips when buying new equipment.
‍1. Invest in gear you love.
This is not a data-driven piece of advice, but it might be the most important on this list: buy equipment you love. Unless you're running a rental house, you're the one who is going to be using the gear more than anyone else, so make sure it works for you and the kind of projects you take on most frequently.
The owners who do best renting their equipment on ShareGrid are the ones who love their gear and who are passionate about sharing it with other people. That comes through in their product descriptions, photos, and their reviews, because they know their gear inside-out and they share that depth of experience. Renters appreciate owners who have a thorough understanding of their gear and can troubleshoot issues or give advice on how to get the best out of their equipment.
2. Play it safe or gamble on something new.
It's hard to predict the future of technology. It's tempting to buy the latest-and-greatest gear, but there are a few factors to consider first. Even with a bunch of data on rental trends in this industry, we can't pick the next breakout hit. So when you purchase new gear, you'll need to decide if you want to go with something tried-and-true, or take a bigger risk and be the first to the rental market with something brand new.
The profit margins of the rental business are highly reliant on supply and demand. When a new camera is released, for example, demand is high and supply is low. The first vendors renting out that item can charge a premium, but as more people start to own and rent out the same gear, competition will drive the price down.
Bear in mind, too, that demand for new gear also relies on industry adoption. Items may not perform well as rentals unless there are plenty of people out there who know how to use them in a professional setting. If it's a choice between a camera you know versus something brand new - and your paycheck from a client is on the line - you're often going to go with the tools you can depend on to get the job done.
Over the last few years, we've seen owners have huge success with new LED lighting and gimbal technologies. If you're comfortable with some risk but you don't want to break the bank, these products often represent a great return on investment because the cost of entry is relatively low. At the same time, classic tools like the Dana Dolly continue to make a consistently good income for owners.
3. Decide what kind of rental business you're running.
Equipment owners on ShareGrid typically fall into one of three categories: owner-operators, boutique production companies, and established rental houses.
Owner-operator: Earning $5,000–$30,000/year
A creative from various backgrounds: a professional freelancer, a student, or someone working in production as a side-gig. They own one main camera, a few lenses, and perhaps a drone, a Go-Pro and some audio gear. They want to make some extra cash, and renting out their gear on the weekend is ideal. Making connections with other local creatives can end up being as valuable as generating extra income.
Purchase recommendation: Buy gear you enjoy using and round-out your rental offering. Focus on renting an all-in-one package, adding accessories, media, batteries, etc. Attract renters by offering everything they need for a low-budget project in one place. As a focal point, affordable cameras like the Sony A7SII, the Panasonic GH5, and Canon 5D Mark IV are consistently popular on the site.
Boutique rental shop: Earning $30,000–$100,000/year
Typically comprised of one to five people. May operate out of a physical location (such as an office or storefront), but not always. Owns a decent amount of high-end equipment, valued at $100k+, which is used for both in-house productions and rentals.
Purchase recommendation: In this category, you have a choice to make. You can devote resources to becoming a full-service rental house or you can continue as a part-time boutique rental shop as you focus on production.
If you focus on rentals, double down on your most popular items. When you have multiple units available, you can ensure you don't need to turn down business because you're gear is booked or on set. Cameras like the Sony PXW-FS7 and Blackmagic URSA Mini Pro can form the core of a rental offering in this range.
If you're focusing on production, invest in unique equipment such as vintage lenses. Gear like this will help you define the look and feel of your own productions, and it also makes your company a destination for renters looking for something special.
Established rental house: Earning $100k+/year
Operates out of a physical location, with storage, prep bays, and testing facilities. Rental staff and technicians on hand.
Purchase recommendation: If you're in this category, you've probably been doing this for many years, so you don't need much advice from us! Remember that the service and facilities you offer is what differentiates your company from more casual equipment owners. You may be offering similar gear, but picking up a high-end camera at your location versus a local coffee shop is a very different experience.
Make sure you have a deep inventory so that you can fulfill multiple requests for the same item. Equip yourself to service mid-range to high-end productions: if you have the capital available, heavy hitters like the ARRI Alexa Mini or RED Scarlet-W Dragon 5K or Epic Dragon 6K offer a great return on investment. Above all, focus on the rental experience and service you provide: renters will pay a premium for the peace of mind of knowing that the gear will be well maintained, well organized, and set up for their production.
Want more insights?
We recently released a shiny new website to showcase our 2018 End of Year Gear Report. This year's report is the most in-depth we've ever released: we reported exactly how much people earned and what the gear rented for month-over-month. We're aiming to make more and more data available to our members, so we've also updated our website to include a lot of the same metrics on the product page for each item.
So dive in, enjoy, and I hope that you find this information useful in making your next purchase decision. As always, get in touch if you have any questions or feedback. We'd love to hear from you.
Need gear for your next project? Backstage members get $20 off their first rental on ShareGrid using this link or by entering promo code BSTAGE.
This post comes from our partner ShareGrid.