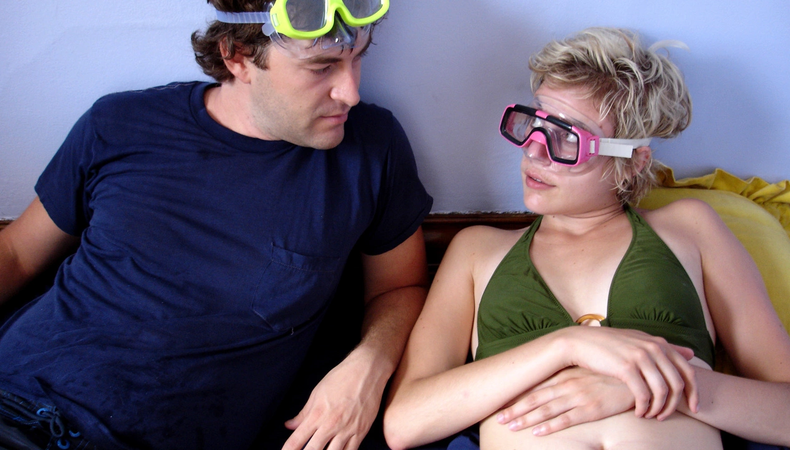 Existentialist and ineffable, the mumblecore movement has been popular with indie filmmakers for two decades and counting. Read on for information on this film subgenre, how it came to be, and the origins of its moniker.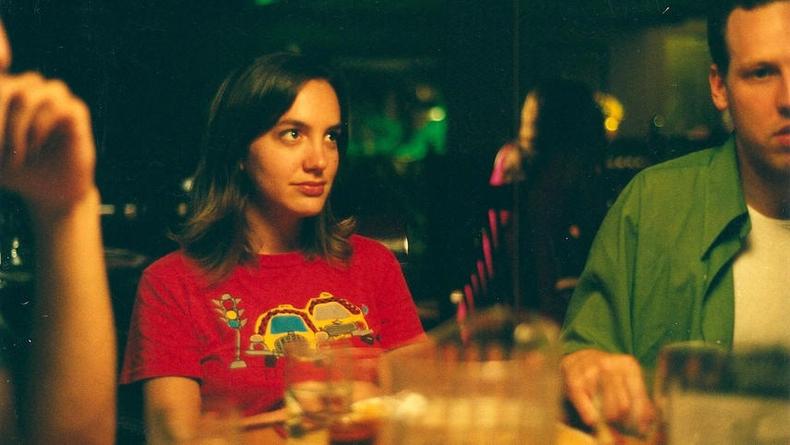 "Funny Ha Ha" Courtesy Factory 25
Mumblecore is a character-driven, dialogue-intensive subgenre of independent film that first appeared in the early aughts. Some of its common characteristics include:
Low-budget production elements: Mumblecore movies usually feature amateur actors, are filmed in real places with handheld cameras and natural lighting, and include little to no use of scoring or soundtracking. Filmmakers in this genre often use DIY shooting techniques to keep budgets down. Andrew Bujalski filmed his iconic 2002 mumblecore project "Funny Ha Ha" on a $30,000 budget, and Jay and Mark Duplass shot 2005's "The Puffy Chair" for a mere $15,000. By comparison, it costs an average of $65 million to make a studio movie, and around $2 million to make an indie film.
Naturalism: The mumblecore genre strives to create as believable a depiction of reality as possible. Plausible dialogue, reasonable plotlines, and logical character choices drive these films. Lena Dunham's "Tiny Furniture" (2010), for instance, follows a recent college graduate (Dunham) as she struggles to adapt to post-college life. She doesn't experience great trauma, nor does she achieve a happy ending; instead, her difficulties are painfully realistic.
Improv: Instead of using a fully fleshed-out screenplay, mumblecore films often rely on improvised performances, as seen in Frank V. Ross' 2010 film "Audrey the Trainwreck." Some mumblecore screenplays are fully scripted but leave room for ad libbing; others only use a basic outline, relying on actors to fill in the majority of dialogue. Joe Swanberg's 2013 film "Drinking Buddies," for example, was entirely improvised.
Younger characters: Mumblecore usually depicts characters in their 20s and 30s experiencing difficulties in their interpersonal relationships. In Greta Gerwig, Kent Osborne, and Swanberg's "Hannah Takes the Stairs" (2007), the protagonist, a recent college graduate, cannot decide who she wants to be. Toward the end of the film, she dismisses the traditional job path and leaves her budding romances behind. "I had other worries," she says. "But now all I'm worried about is my play."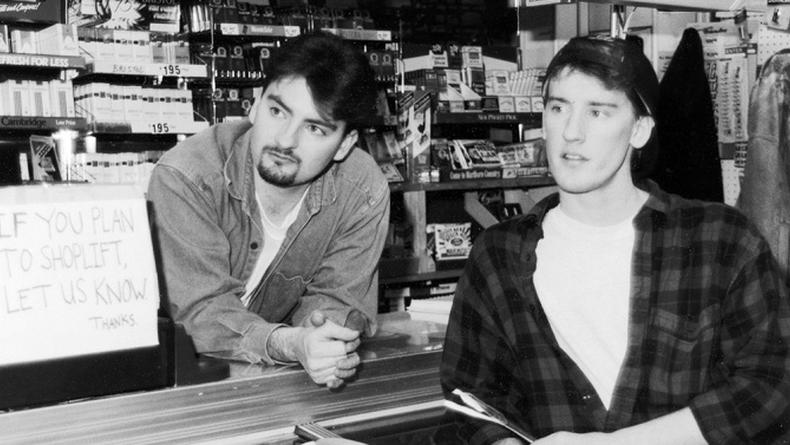 "Clerks" Courtesy Miramax Films
Roots: The mumblecore movement has its roots in '90s low-budget, dialogue-heavy independent films such as Richard Linklater's "Slacker" (1990) and Kevin Smith's "Clerks" (1994).
The first mumblecore film: Writer-director Andrew Bujalski's debut film, 2002's "Funny Ha Ha," is considered to be the first of its genre, earning Bujalski the nickname the Godfather of Mumblecore. The nearly plotless microbudget movie became a cult classic and a touchstone in cinematic history. It tells the story of Marnie (Kate Dollenmayer), an aimless, uncertain 23-year-old woman drifting between jobs and relationships. As a character, she's both complex and confused, multifaceted and meandering. Bujalski shot the film on 16 mm, which is often used by amateur filmmakers. Audiences appreciated the movie's honest depiction of a new lost generation.
South by Southwest: Following the popularity of "Funny Ha Ha," the South by Southwest Film Festival screened numerous mumblecore films. These movies often got their start at festivals, since it's difficult to secure a theatrical release on a microbudget. Bujalski's second film, "Mutual Appreciation," screened at the 2005 festival, along with "The Puffy Chair" and Swanberg's "Kissing on the Mouth."
"The New Talkies": In 2007, New York City's IFC Center ran a mumblecore film series entitled "The New Talkies: Generation D.I.Y."
The mumblecore legacy: In 2009, Salon's Andrew O'Hehir suggested that due to its inherently indie nature, mumblecore as a genre died as soon as it became popular. But in 2021, Calum Russell argued that the "mumblecore movement has not gone away." Either way, the genre's legacy continues to impact cinematic history. Mumblecore filmmakers have brought their techniques to the small screen, such as Dunham with HBO's "Girls" and Swanberg with Netflix's "Easy."
Some film fans and theorists call media that builds off the mumblecore movement "post-mumblecore." This term has been used to describe movies like the Duplass brothers' "Jeff, Who Lives at Home" (2011) and Lynn Shelton's "Your Sister's Sister" (2011) that have strong mumblecore elements but bigger budgets, professional actors, and a wider variety of storylines. Low-budget horror films that use mumblecore elements, such as the Duplass brothers' "A Horrible Way to Die" (2010) and Jeremy Saulnier's "Blue Ruin" (2013), have been called "mumblegore."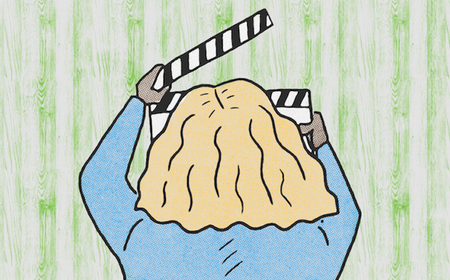 How to Make an Indie Film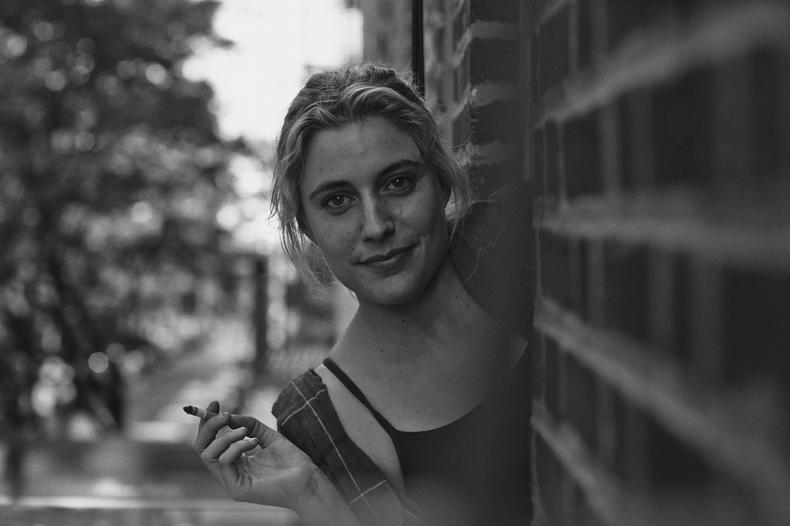 "Frances Ha" Courtesy IFC Films
The genre's moniker comes from its tendency toward mumbled, realistic-sounding dialogue. As writer and film curator Dennis Lim wrote in 2007: "Recent rumblings—perhaps one should say mumblings—indicate an emerging movement in American independent film. Specimens of the genre share a low-key naturalism, low-fi production values, and a stream of low-volume chatter often perceived as ineloquence. Hence the name: mumblecore."
According to Bujalski, the term was coined at the 2005 South by Southwest festival by a colleague of his. "There were a few films made that year by young filmmakers about young people in relationships," he said. "Jokingly, I said to Eric Masunaga, the sound mixer on my film, 'Some of these bloggers think there's a new film movement going on. What would you call that movement?' He came up with the term 'mumblecore.' I thought it was funny and made the terrible mistake of repeating it in an interview. The word lay dormant for a few years. Then in 2007, it seemed to be all over the place. Now we're stuck with it."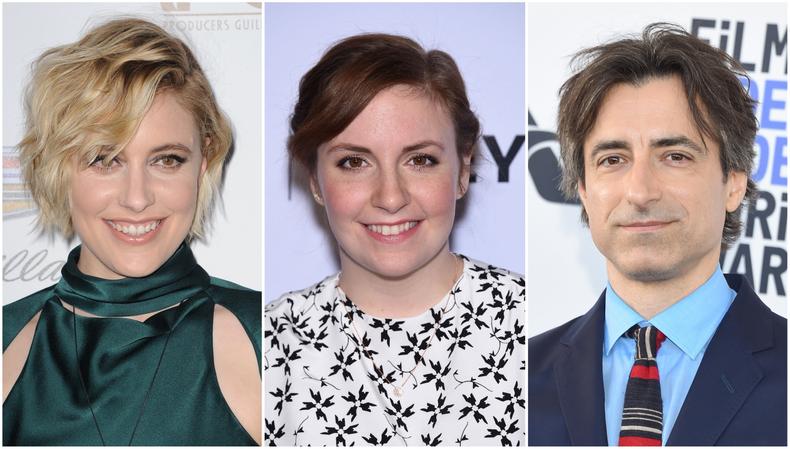 DFree/Tinseltown/Shutterstock
Here are some of the pioneers of the genre:
Noah Baumbach:

"Greenberg" (2010), "Frances Ha" (with Greta Gerwig; 2012)

Andrew Bujalski:

"Funny Ha Ha" (2002),

"Mutual Appreciation" (2005), "Computer Chess" (2013)

Lena Dunham:

"Tiny Furniture" (2010), "Nobody Walks" (2012)

Mark and Jay Duplass:

"The Puffy Chair" (2005), "Baghead" (2008)

Greta Gerwig:

"Hannah Takes the Stairs" (with Joe Swanberg and Kent Osborne; 2007), "Nights and Weekends" (with Joe Swanberg; 2008), "Frances Ha" (with Noah Baumbach; 2012)

Aaron Katz:

"Dance Party, USA" (2006), "Quiet City" (2007)

Frank V. Ross:

"Audrey the Trainwreck" (2010)

Ry Russo-Young:

"Orphans" (2007)

Lynn Shelton:

"Humpday" (2009), "Your Sister's Sister" (2011)

Joe Swanberg: "Kissing on the Mouth" (2005), "LOL" (2006), "Hannah Takes the Stairs" (with Greta Gerwig and Kent Osborne; 2007), "Nights and Weekends" (with Greta Gerwig; 2008); "Drinking Buddies" (2013)