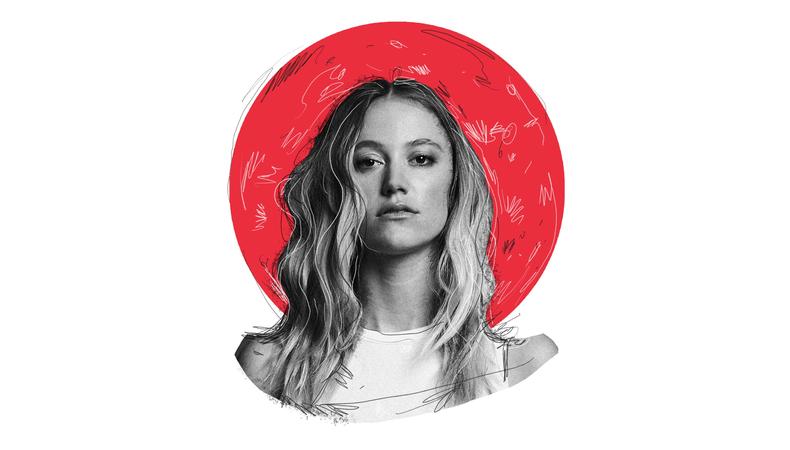 From scream queen to breakout star, many a descriptor has attempted to categorize Maika Monroe's career since her pair of horror roles in 2014's "The Guest" and "It Follows" launched her into the spotlight. It's her work in the last year, though, starring alongside Timothée Chalamet ("Hot Summer Nights"), Gary Oldman (Netflix's "Tau"), and Jeremy Allen White in the upcoming "After Everything" that prove Monroe can tackle a breadth of experience onscreen.
What has your latest role on "After Everything" added to your acting skills?
One of the biggest things was working with Hannah [Marks] and Joey [Power], both first-time directors. Being able to watch them work—especially Hannah, who I think is 25, the same age as me. [She's] capable of anything. She wrote the script and got it off the ground and got the movie made. It's really empowering. She's so awesome. [She and Joey] wrote it together, and not only do I think that it's a really special script, but [it's important to] support young female directors. I'm very interested in getting to the other side of filmmaking. I've got a lot to learn, and what's great about acting is you get to learn so much about every project you did before. They're all so different.
How do you typically prepare for an audition?
Auditions are so weird. You hope to get to go into a room and [find] it's a cool casting director who is enjoyable to read with. You've got to go into an empty office space and give it your all. It's very bizarre. Deborah Dion, who has become a good friend, [was the first casting director to give me my big break]. She was the casting director on a movie that I auditioned for called "At Any Price." I was in the Dominican Republic when I sent in an audition tape, and it went to her and she saw it and she sent it to the director. That shaped everything. I give [credit] to her for seeing my tape and noticing it.
How do you keep from burning out?
What's so fun about every different movie that you do is it's such a different experience. With every director and different actors, I feel refreshed; it just feels new. I actually really enjoy doing projects back to back.
What was your first headshot like?
I had braces at the time when I got my first headshots. The photographer told me to smile but keep my mouth closed so you wouldn't see my braces. It was awkward and embarrassing.
What are your thoughts on your initial reputation as a scream queen?
You want to diversify and always try new things, but for me, the horror genre really stepped up, and really incredible movies have been made in the genre. I'm definitely still open to that.
"Independence Day" was a massive production with a huge set. Do you approach roles differently based on the set energy?
Something like "Independence Day," that was a massive budget and we had a lot of time to shoot and things weren't being rushed, whereas with independent films, you have to be super prepared before getting to set since everything is such a quick pace.
How do you take the emotion out of the "business" of the industry?
You have to have a thick skin. I've tried to remember and learn that so much goes into making a decision [to cast] an actor. Sometimes I do, but I try, for the most part, to not let it get to me. It's a hard industry to not take personally when you're told "no" a million times before you're told "yes."