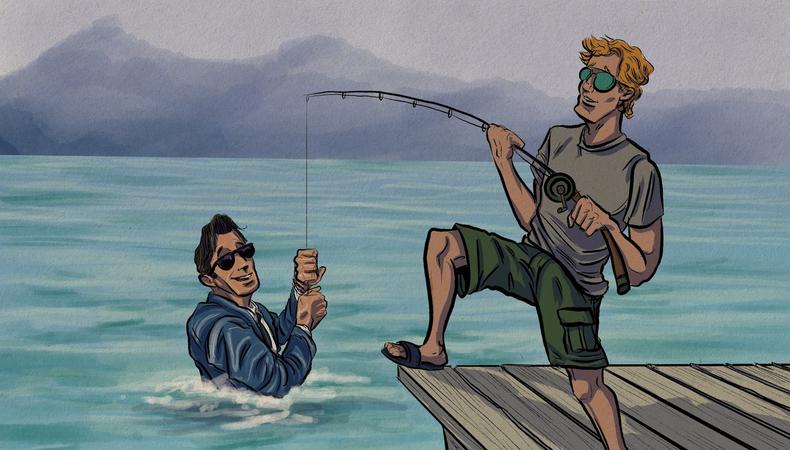 There are a lot of misconceptions about agents. "They're soulless monsters who only care about the bottom line." "They treat their clients like products that can be tossed aside like used toilet paper." "They're selfish jerks who are more interested in their own careers than their clients." Sadly, I've known reps who fit those descriptions, but that doesn't mean we're all like that. The truth is that there are good agents and there are bad ones—and you don't want to get caught on the wrong side of that line.
As it concerns the actor, there are only three facts about agents that really matter:
1. Every actor needs an agent.
2. A good agent is worth their weight in gold or Amazon stock.
3. Having a bad one—or a bad fit—is worse than not having one at all.
None of this is open to debate. These are solid facts, not fake news. Let's take a closer look at those three concepts, which can be easily summed up in one sentence: Every actor needs a good agent.
While there are exceptions at the star level, it's impossible for an actor to have a successful career without an agent. We hold the keys to the kingdom. Our relationships with casting directors allow us to generate auditions that you could never get on your own. We're also skilled dealmakers who understand the parameters of any deal out there. And our experience can provide valuable guidance at every stage of your career.
Look at it this way: The advice I give my clients is based on the experiences of the thousands of actors I've worked with over the years. What advice could you possibly give yourself that would equal that?
And don't tell me managers are just as good. That's crazy talk. By law, managers are not allowed to procure employment for their clients, and they're not allowed to negotiate contracts. That's my job. Agents are the ones who seek the work opportunities, and they're the ones who handle the deal-making. (Lawyers are also allowed to negotiate on your behalf.)
READ: How to Get an Acting Agent
So, the next question is: What's the difference between a good agent and a bad one?
Well, it all comes down to how they dress and what kind of car they drive. (Oh, stop. I'm just kidding.)
A good agent is the one who sees you as more than a name on a client list. This person will believe in you and see your potential. You'll know this by the conversations you share. He or she will make you feel like you're both in it together.
A bad agent is the one who sees you as a type to be submitted for one kind of role. There will be no personal touch or awareness of your ability. This person might get you auditions, but there will be no conversations about them. He or she will make you feel like you're alone.
That's why you should always hold out for the right fit. I understand it's hard being an unrepresented actor, but that doesn't mean you should jump at the first offer that comes your way. There are plenty of fish in the sea—so take your time, bait your hook, and rest assured that this is the last fishing analogy you will ever see in this column.
This story originally appeared in the Aug. 29 issue of Backstage Magazine. Subscribe here.