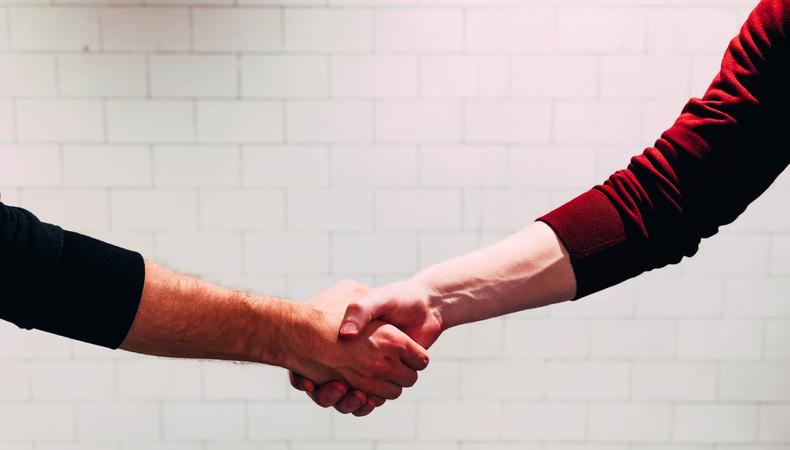 You might think it takes a lot of bells and whistles to attract talent to your project, but a lot of talent only wants to see a few simple things. Just because your branded project isn't a big budget feature film doesn't mean it won't appeal to top tier talent in the same way, all you have to do is make sure that ideal talent knows that you have a clear vision and that you're looking for them. Backstage's team of casting experts explains the three things that will get actors, like the thousands who subscribe to Backstage, interested in your project and up the chances of finding the exact people you want.
The who, what, when, and where.
"Answer four of the five basic questions: what are you casting (a short film, a web series, a commercial)? Who are you looking for (background actors, production assistants, the face of your brand)? When and where will you be filming ("May 25 at Brooklyn Navy Yards" is great, but "this summer in southern California" is good, too)? Aside from that, performers are just looking for projects that will help them grow and test their skills—just like creators are." —Gillian Heller, Casting Editor
"Beyond the pay or contract and union status sections, performers want to see a coherently written notice that shows an idea is fleshed out. Having specific production dates (or at least an identifiable time period) is important. If it seems clear that the person posting the notice has thought everything through and has an outline planned and the storyline of the project is interesting, actors will submit if they feel they are right for a role. Additionally, actors like to research the person posting and see past work. If you're a beginner or more unknown to the masses, it could help you to include a link to your website or past projects so that performers can get a feel for your work." —Elijah Cornell, Casting Account Manager
Find talent for your project right now!
"Clear communication about the project and what you're looking for. You want your notice to have great grammar and spelling—it makes you look more professional. Plus, you should always be honest about pay and union status." —Christina Kleppinger, L.A. Casting Specialist
"Payment info, exciting roles, great cast and crew attachments, and an important purpose or meaning behind a project will catch the eye of talent." —Hannah Williams, UK Casting Specialist
"Performers look to see whether the project is paying, whether it's people, companies, or brands they want to work with, if they are available for the dates you need, and if they fit what you're looking for." —Melinda Lowenstein, Managing Casting Editor
Not sure where to find talent? Start here!
Incentives.
"Actors love connections. Is your project affiliated with Sundance Institute? Do you have links to previous work that look fun and cool? Has anyone on your crew worked on something prestigious before? Will there be a screening? Incentives are huge." —Veronika Claghorn, Casting Account Manager
"Pay. There are pursuits of passion, but passion doesn't put food on the table. If your project is not in the position to pay, do not offer talent "a great learning experience" or "exposure," this can easily turn talented actors away." —Dan Gelb, Casting Editor
The team's background.
"Transparency of the filmmaker's experience. We have actors of all experience levels using Backstage, just as we have first-time filmmakers and seasoned award-winners. If this is your first short film and you have limited experience, let the actors know. If this is your first feature but you are a recent film school grad, let actors see some of your previous work." —Katie Swabb, Casting Editor