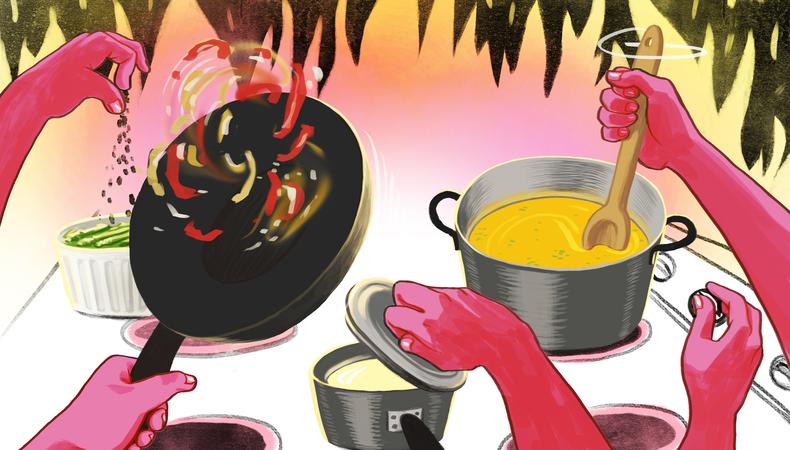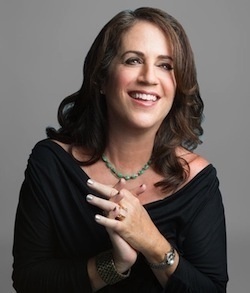 Things have changed so much since I started working in Hollywood. Back then, you had to wait for your agent to call you with an audition. I remember my actor friends used to constantly "check in with their service," an answering service that was dedicated to taking messages for you. My friends had close and supportive relationships with the operators at the other end of the line: "Johnny! You got an audition for Aaron Spelling's new TV show!" All the ladies who worked the switchboard at the answering service were jumping up and down for Johnny because they were all in on his journey, as well. It was a different world, indeed.
There really wasn't much you could do to get noticed, either, other than networking at a party and hoping to meet someone who worked for a bigwig who would give you a chance. Social media didn't exist. (Hell, the internet didn't exist!)
If you had the gall to be multitalented, you would be scoffed at. If you were an actor who also happened to write scripts or direct a play, you would not be taken seriously. Back then, we believed that if you were serious about your career, you could only do one thing. You simply couldn't do it all.
Nowadays, not only is it acceptable to have many talents, it's expected. The term "multihyphenate" originated in the mid-'70s, but it certainly wasn't acceptable to actually be one. Now, our business lauds you if you can write, act, direct, costume design, and be your own director of photography. Producing your own content is the new normal. If you're not embracing and using all of your skills, you're going to get left behind.
READ: How to Brand Yourself When You're a Multi-Hyphenate
Tyler Perry was not content being a co-star every once in a while, and he was inspired by none other than Oprah Winfrey to take up writing. He wrote a play based on letters to himself—it failed, but that didn't stop him. He was living out of his car when he staged the play again in Atlanta and was met with critical acclaim and great success. He then created a character, a woman named Madea based on his mother and several other women in his life, and he wrote and performed plays in drag with her as the central character. This led to several successful films, a book, and TV shows. Now he runs the largest film and television studio in Atlanta.
Actor and producer Issa Rae launched her career by creating a comedy web series called "The Misadventures of Awkward Black Girl" in 2011. She then created and starred on the HBO series "Insecure," which earned her an Emmy nomination earlier this year.
I'm not saying that we're all Tyler Perrys or Oprahs or Issas. But while you're waiting for your next job, you certainly can be developing other skills that you didn't know you had. The next time you're on set or working on a play, take notice of all the other jobs and departments there are. What interests you? What talents might you have hidden? My advice is to find a group of like-minded people to write and develop a project. Meet weekly! Surround yourself with talented people and I guarantee something good will come of it.