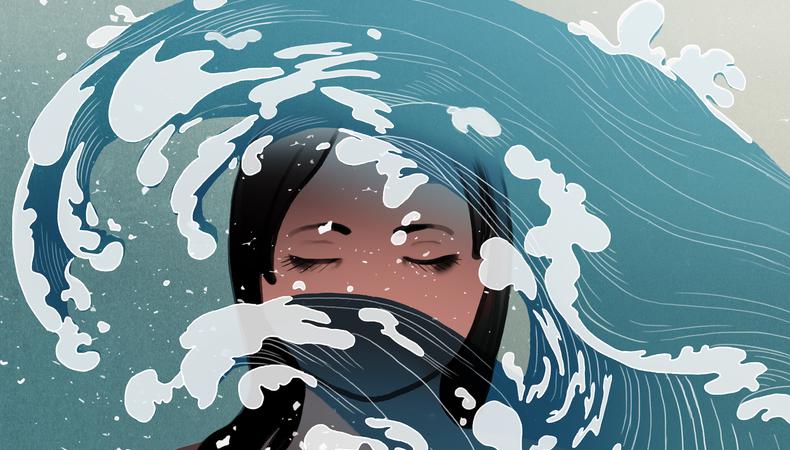 I had become too comfortable, and I was seeking to do something that would push me outside my comfort zone. Short of jumping from a plane and probably breaking a hip, I found just the thing: My friend, Tony Award winner Betty Buckley (of "Cats," "Sunset Boulevard," and "Tender Mercies"), was teaching a singing class online. Studying with the masters from anywhere in the world through Zoom was just the pandemic silver lining I was looking for.
She gave our class of 10 students an assignment to pick a song with a strong narrative that meant something to us. I initially chose the Mamas & the Papas' version of "Dream a Little Dream of Me," but I ultimately settled on "The Climb" by Miley Cyrus, which was a challenge. I've been told I can hold a tune, and I love to sing around the house, but I truly had no idea what I was doing.
The class was different from anything I'd ever experienced. Rather than jumping ahead to teach us technique, Betty's class was based on meditation, psychology, and storytelling. At first, I thought, What does meditation have to do with singing? I had only meditated a bit, using the Calm app, but this was a completely different approach. Betty has been practicing meditation for the last 50 years, and she swears it has changed her life. We say "practicing" because it truly is a practice. Every time you meditate, you learn something new. You are never meant to perfect it. There is no perfect.
In the business we're in, the notion of calming the "monkey mind" and zoning in on your true, authentic self appeals to me. The monkey mind is our internal voice's constant chatter that tells us we're not good enough, no one will ever love us, we're never going to get the job—you know the story. Meditation is meant to get that voice to calm the heck down so you can do some real work on yourself.
Betty taught us that we are not our minds. You might think that our minds lead us around like a dog on a leash; I certainly did. But, no, we lead our minds. We are love, truth, light, compassion, happiness, empathy, joy, ecstasy, bliss, beauty, and peace. That is our spirit, and we all have the same spirit.
You might be wondering what all of this has to do with acting. If you are a regular reader of my column, you know that I talk a lot about mindset and perspective. In this crazy business, where you're not in control of much of anything, the one thing you do have control over is how you're going to think about the circumstances you're in. Meditation is a life-changing tool you can use to find some clarity around what truly matters in your life.
In my story as a performer, I learned my song. I sang it around the house, in the car, in the shower, and on long walks. I was ready to share it with the class. As soon as I opened my mouth, though, my throat closed up, my stomach flipped over, and I felt like throwing up. I then truly understood stage fright. But through the practice of meditation, I was able to go to my mantra and find my equilibrium. Try it. It works!
This story originally appeared in the June 17 issue of Backstage Magazine. Subscribe here.
Looking for remote work? Backstage has got you covered! Click here for auditions you can do from home!