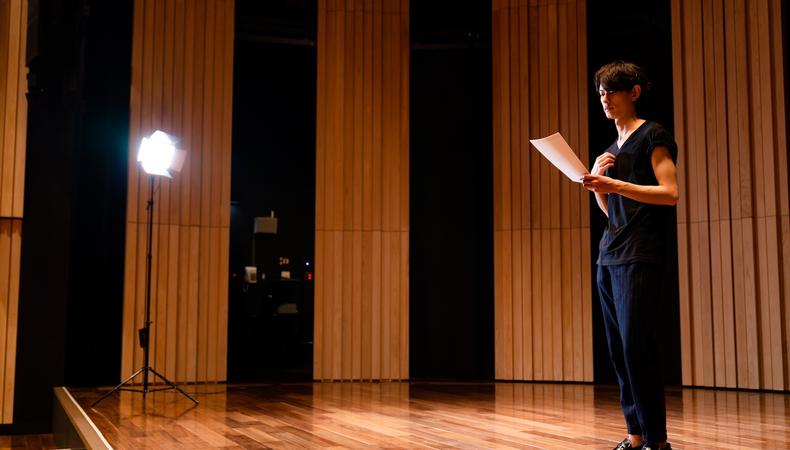 Actors need to keep working on their skills when jobs are non-existent. Like any career, craft, or skill, acting needs to remain fresh and innovative. And the easiest way to do that is by going to acting workshops.
Why workshops? They have heaps of benefits. They help you stay active as an actor. They give you the opportunity to learn new types of acting approaches and to freshen up on tips and tricks you'd forgotten, as well as help you build your network and make you aware of the other actors in your area. If you're just getting started and auditions scare you, acting workshops can help build your confidence and skill level, especially if you find one that incorporates teaching on auditioning and improv.
I'm a huge fan of workshops that use improv for exactly this reason. Improv forces you out of your comfort zone while engaging your imagination and creativity. Some of our favorite lines or moments from films are because the actor improvised. Chris Pratt in "Guardians of the Galaxy" almost dropped the ball—literally—when passing the infinity stone over to the Collector, but he stayed in character and director James Gunn loved it so much he used it in the film. It's where that hiss from Anthony Hopkins' Hannibal Lecter comes from and Tom Felton's line from "Harry Potter and the Chamber of Secrets" when he tells Harry, who looks like Goyle, "I didn't know you could read."

Those connections you make can also lead to opportunities. Many of the actors I've worked with in the acting workshop I run have gone on to act in the films I've cast or produced because I see their hard work and want them to have as many opportunities as possible. They're the first actors I think about when other filmmakers are looking for quality actors for their student short films, features, or commercial gigs. Obviously, not every acting workshop is going to be run by casting directors, but you never know who might be teaching, or even taking the workshop, and the opportunities your fellow actors have.
READ: Everything Actors Need to Know About Summer Training
You'll need the tenacity to see it through though. Going to a workshop is fun until you've had a long day and all you want to do is stay in for a quiet night. Or you have an early shift at work the next day and rationalize that sleep is better than going to a workshop. I get it. The struggle is real. I've found myself looking in the mirror and wondering why I agreed to run another workshop. But then I think of the goal and I drink more coffee and head out the door.
Recently I was watching a speech given by Peter Dinklage, which he gave to his alma mater in 2012, that reminded me of the importance of tenacity and perseverance. Dinklage spoke about how finding success as an actor comes by not giving up by sharing his own struggles for a breakthrough as he slept on friends' couches, and I wouldn't be surprised if he was going to different workshops and continuing to hone his craft.
Many of the workshops I've run started off strong, but over the weeks a few actors stop showing up. I'm pretty sure I've heard every excuse in the book and while I encourage actors to miss a night if they've got an audition or to stop showing up altogether if they've landed a theater role and have rehearsals that night, others I really want to challenge and encourage to come back. Especially since their lack of follow-through is a reflection of their character and affects who I look at for potential acting roles. I'm not saying that I am super judgy, but that a hard-working, tenacious actor gets my attention.
In saying this, I've heard from several actors that get scared of performing or doing scene work and stop showing up to workshops because of their fear. Please don't let fear stop you. Keep going and be tenacious.
The views expressed in this article are solely that of the individual(s) providing them,
and do not necessarily reflect the opinions of Backstage or its staff.