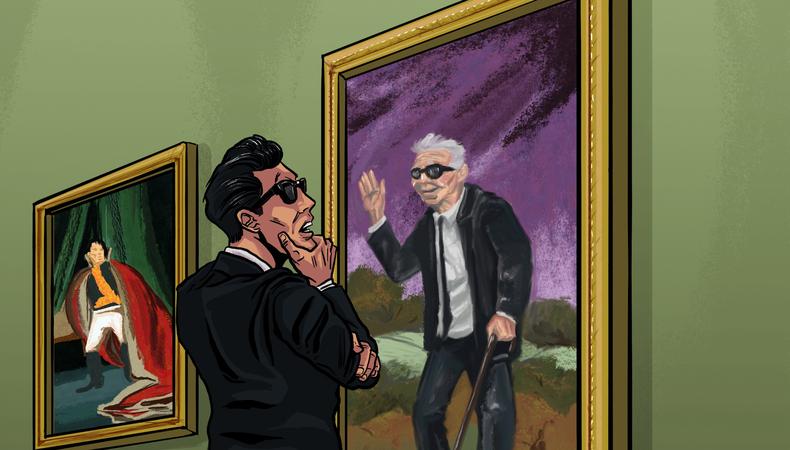 "The Picture of Dorian Gray" is a gothic novel written by Oscar Wilde in 1890. It's been adapted into film several times, and the lead character appears on the Showtime series "Penny Dreadful," among many other Hollywood iterations. The story is about a man named Dorian Gray who has a portrait of himself that ages while he remains young and beautiful.
This book is obviously a work of fiction, but if we flip the premise, Wilde's story has a real-life counterpart. I'm talking about all the actors who are running around getting older while their headshots never age. This happens because they refuse to get new ones that reflect their mortality. And sometimes it happens because their image has been retouched the same way construction workers sandblast the exteriors of old buildings.
I don't want to shock anyone, but the aging process is normal. It's a natural part of life. Humans do it. Animals do it. Plants do it. And no amount of plastic surgery or kale injections will prevent it. So why not handle your own deterioration with a little grace?
(As a young leading lady, Jessica Lange won an Oscar for her role as a knockout soap star in "Tootsie." Now that she's an older woman, Ms. Lange is still winning awards for her character work on shows like "American Horror Story" and "Feud." I feel it's safe to say she's handled the aging process quite well.)
READ: What Directors Want When it Comes to Headshots
Now here's the thing: A lot changed in this business when the digital world took over our lives. Submissions are now electronic and immediate. Reels can be downloaded in seconds. And websites provide all the stats I need on actors. But you know what hasn't changed? Your need to have great headshots.
It doesn't matter if you're experienced or just starting out. Your pictures are still vital tools, and since most headshots are now seen as JPEGs on a small screen, there is absolutely no room for mediocrity. Those images must capture you perfectly.
Part of that perfection is honesty. Headshots cannot make you appear younger or anything else that isn't true. They have to be accurate. That's why I recommend updating them every few years—sooner if you make any major changes to your appearance.
I used to represent an actor in his 50s who had a substantial résumé and old headshots—they had to be at least 10 years old. Every time I submitted him for a job, the casting director would crack wise about his outdated calling card, and having to send it made my job harder. That was especially true when I pitched the guy to young casting directors who weren't as familiar with his work. So I bugged him and bugged him until he finally agreed to make some changes. But first, he booked out for a few weeks with no explanation. Then, when he came back, his face was remarkably tighter. My client boasted that he didn't need new headshots anymore because the surgery had reversed his age to the day the old pictures had been taken. That's not how it works.
Look, there are roles for everyone, so doesn't it make more sense to target ones that are age-appropriate? Or would you rather make the casting director laugh when you walk in the room?