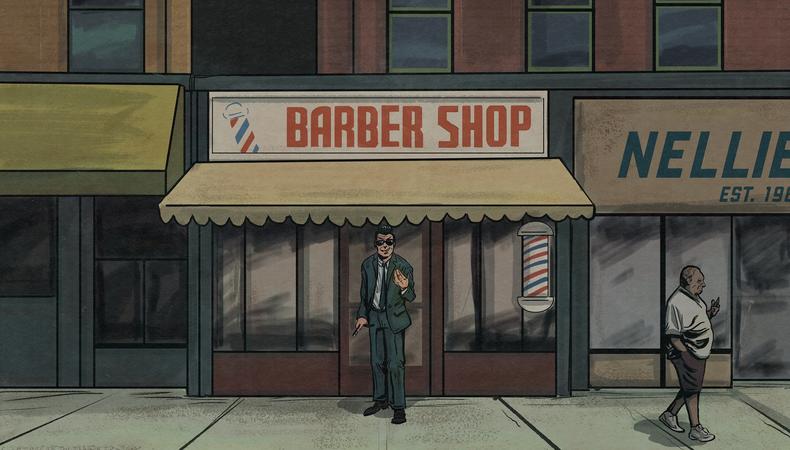 I'm here to confess something. I am not proud of the tale that follows—what I did happened during a time of moral weakness and extreme rage, so do not judge me a monster, for I am truly sorry for the acts I committed.
My story begins with this fact:
I have represented actors for more than a decade. This has been no easy feat. Dealing with the desperate minds of thespians can drain your soul. There have been days that I look back fondly at my first career as a barber.
The horror started when the client dearest to my heart left for a much larger agency. Why did this betrayal occur? It seems the lady was angered that I had not acquired enough opportunities for her during pilot season. And why had I failed? Because of the blind eye I was given by those who employ actors for those endeavors. Oh, how I begged. Oh, how I pitched. But the casting directors, the brutes who judge the abilities of others, chose to ignore my words, and by doing so, they sealed my and my client's fate.
When she left me, I was devastated, and I sought revenge. The seed of my vengeance was sown one dark night when I wandered past an empty storefront near my workplace. The sign behind the glass explained the space was available for rent, and all inquiries were to be directed at the woman who owned the bakery next door.
Oh, my spirits did leap when this woman turned out to be a certain Ms. Nellie Lovett, a former entertainer I knew quite well. She had turned her back on the industry, rejecting the pain and heartache that went with it. If there is any other soul that despises actors and casting directors more, I do not know their name.
That night, we hatched a nefarious plan that sent chills down my spine. In no less than one month's time, I established a barber shop right next to Ms. Lovett's bakery. Then, I sent invitations to all the actors who had left me without cause. They were promised a haircut so exceptional it would catapult their careers to new heights—and it would be free of charge.
The fools all came at their appointed times, and their narcissism was so great that not one of them recognized the face of the man they had tossed aside. Oh, I cannot begin to describe the pleasure I felt when I ran my razor across their throats. Watching the blood gush down their chests was a baptism for my soul!
My accomplice, Ms. Lovett, played her part by sending invitations to every casting director in town, promising them free meat pies if they attended a special event in their honor. That evening, I watched from the shadows as they gorged themselves on the pies. Their cries of pleasure were music to my ears. "These are delicious!" "How wonderful!" "May we have more?" Little did they know that we had served them the very actors they'd refused to see in the past.
Are these the acts of a lunatic mind? Have I become an immoral criminal? Or am I merely an agent who could no longer stomach the indifference that surrounds him?
Judge me as you see fit.
And have a wonderful Halloween!