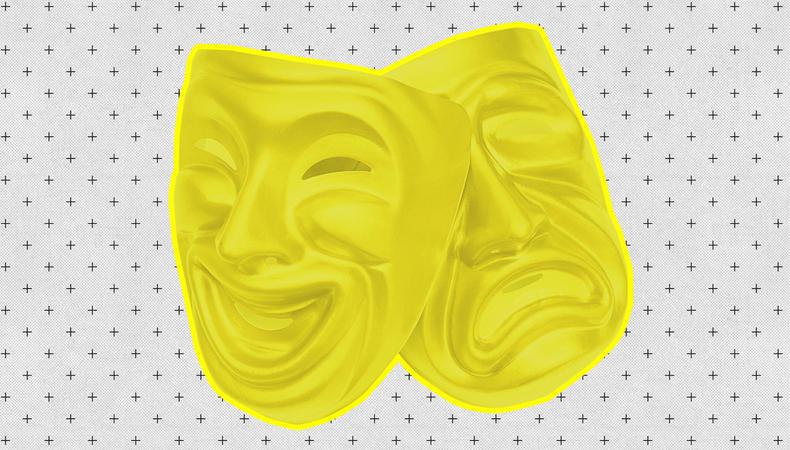 Q: How much should actors know about backstage technicalities? —@upstag3d_*
Every actor should understand, at minimum, the basic technicalities of what happens backstage. Understanding those basics in a theater allows you to come across as professional and rounds out your craft as a performer. It's essential to know how everything in a theater works, because you'll realize that you're not the only player on the team—far from it.
Understanding a few basics will endear you to your team and open doors for you. Directors, producers, designers, and stage managers all love to work with actors who make their jobs easier, especially during a technical rehearsal. Everyone remembers a helpful actor who is easy to work with, and they will often suggest them to others in their networks. So here are a few things you should know.
When it comes to lights, know that you can't move them around like prop pieces. If you need a light moved, be sure to let the team know. Why would you want it moved? Well, you might want to deliver your speech or scene in a more comfortable part of the stage. It's also important to understand where the lights are so that you position yourself under the light. Nothing is worse than an actor always missing their light. If you need your mark spiked, ask for it. That means you ask for a small piece of tape to be placed on the stage so you don't miss your mark.
READ: How to Become a Theater Director
Beyond the lights, also understand if you can or cannot cross backstage so you organize how you exit the stage. If you exit stage left for a scene but the bathroom is stage right, you need to know that. Also, always be respectful and courteous to your stage manager. Their job is incredibly hard, and if you help them and respect them, they'll remember you and refer you to directors they know.
These are only some of the fundamental things that will help you. The more you learn, the more opportunities will open up for you. Respect everyone's job and always say thank you to every person on the team.
*Submit questions for our Experts on Backstage's Facebook or Twitter accounts or via our forums page at backstage.com/forums!
Looking for remote work? Backstage has got you covered! Click here for auditions you can do from home!
The views expressed in this article are solely those of the individual(s) providing them,
and do not necessarily reflect the opinions of Backstage or its staff.