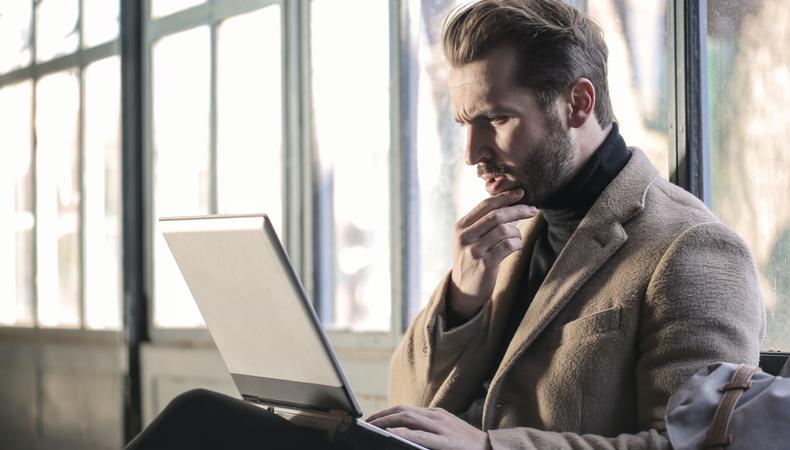 I don't know about you, but in the past month, my email inbox has started to fill up with more audition notices and casting calls again. While there's still no theater yet, on-camera work is picking up and voiceover projects are abundant. My manager thinks I should jump at every self-tape opportunity that comes my way. "I'd take it," he said about a recent audition that conflicted with another. "Tough times call for tough measures." And for the most part, I agree. All actor work stopped in March and we've all been aching to just say some lines and get into character and make some money again.
To be honest, I'm just happy for the mere possibility of work again. It's like going months without your favorite restaurant, which we can all relate to, and finally being able to order their food again. You relish every bite and just want to eat the whole menu. You want to fill up on the experience and enjoy every single moment of it, because it may not come again. FOMO is more real now than ever, and not to mention our bank accounts are crying out to be filled again as well.
Before we gorge ourselves, though, on everything that may come our way, ready to pounce on the slightest hint of working again, we have to remember that little voice we used to listen to. That standard we had guiding our lives and our work. Not every job was right for us then, and a pandemic doesn't change that now. As Seth Godin puts it, "just saying yes because you can't bear the short-term pain of saying 'no' is not going to help you do the work."
Yes, the theater landscape has completely changed, and the world as a whole is nothing like it was nine months ago. But our career goals are ultimately the same, right? The dreams we had at the beginning of 2020 are still what we hope to realize one day. The kind of performing we love to do is still the kind of performing we love to do. So just like before, we still have to weigh each opportunity against that set of criteria we use to determine a role's importance, value, or purpose. Personal and professional well-being is just as important as financial well-being.
One of the best illustrations of sticking to your guns and believing in yourself comes from none other than Dolly Parton. Who better to learn from and emulate? In the late 1960s and early 1970s, she was co-host of the immensely popular "Porter Wagoner Show." Parton gained a national audience of millions of viewers, the pair's duets were regularly in the top 10, and her own singles also began to move up the country charts. But in 1974, Parton decided to part ways with Wagoner and his show in order to fully pursue and broaden her solo career. She wrote and recorded "I Will Always Love You" as a goodbye to Wagoner. As that song was climbing the charts, it caught the attention of the King himself, Elvis Presley. "I got the word that he was going to record it, and I was so excited," Parton said in an interview with CMT. "It's like one of those things I told everybody."
Presley and his manager, Colonel Tom Parker, set up a recording session and sent an invitation for Parton to join them, which she immediately accepted. "This is the greatest thing that's ever happened to me as a songwriter," she told Parker. But he had one caveat before recording could begin: anything Elvis recorded also came with half the publishing rights. Parton went silent for a moment and then explained that her songs are part of what she's leaving her family. "That money goes in for stuff for my brothers and sisters and nieces and nephews, so I can't give up half the publishing." And with that Elvis never sang her song. Parton was devastated and cried that whole night, and others told her she was nuts. To this day she wonders what it would've sounded like. However, she has no regrets about turning down such an immense opportunity. "Something in my heart said, 'Don't do that.' And I just didn't do it."
She shows us that we've got to listen to our gut and follow our hearts by doing what's best for us. Not what's quickest or simply available. I mean, if Dolly Parton can say no to Elvis, I think we can also be more selective in our own careers and not be afraid to say no to projects that don't line up with values or our goals. No doesn't necessarily mean a dead end.
Parton's career as a singer and songwriter certainly didn't suffer because Elvis didn't record her song. She continued to soar and reach new heights, professionally and financially. "When Whitney Houston's version came out, I made enough money to buy Graceland."
Looking for remote work? Backstage has got you covered! Click here for auditions you can do from home!
The views expressed in this article are solely that of the individual(s) providing them,
and do not necessarily reflect the opinions of Backstage or its staff.