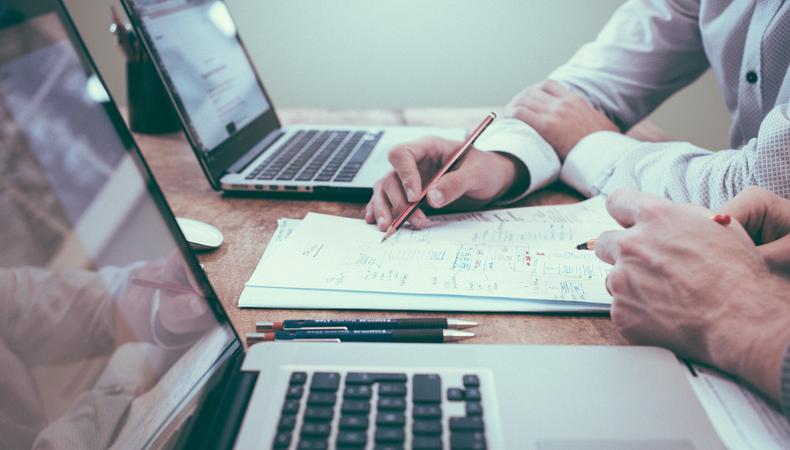 The thing about life insurance is that you don't need it. But, when used effectively it can provide a sum of money for your loved ones if you were to die, a way to keep your business afloat after the loss of a business partner, the freedom to take a higher payout on your pension while generating more income in retirement from your other assets, and provide a tax free environment where your money can grow on a guaranteed basis. Yes, I'm still talking about life insurance.
There are countless ways of incorporating life insurance into your financial plan and there are many flavors of life insurance to use. Looking at two in particular, here's why you should consider them and when you should think about getting them.
Term Insurance is one of the most selfless financial products you can own and the mechanics are simple. For every year that you pay your premium the insurance company guarantees that if you die, your beneficiaries will receive the previously agreed upon amount. Some Term policies only last a certain amount of years (a term). Twenty years is the most common. During that time the premiums and death benefits are guaranteed to stay level. Then the policy is over or the premiums increase astronomically. If you would like to still be covered you must apply and get medically approved again. (To get life insurance you have to qualify by proving your identity, financials, and health.) There are other types of Term Insurance, some have an increasing premium that eventually ends, but the 20 Year Level Term is the most common.
The other end of the spectrum is Whole Life insurance, named so because it provides a benefit your entire life. If you die while the policy is still active (in force) your beneficiaries, the people you love, will get the death benefit (the amount of money you choose to insure yourself for ie. $1,000,000). If you outlive the policy, some end at age 100, some at age 121, no matter the age if you get there, you will receive the (death benefit) funds yourself. It is this certainty that allows Whole Life Insurance to make every other asset you have on your balance sheet shine even brighter. Especially a pension.
In the performing arts, you're lucky to have unions that provide pensions, which puts you in the 13 percent of the country who get to enjoy that benefit. A pension is a type of deferred compensation plan that provides guaranteed income at a time in the future, generally retirement age. When you get there you have a tough choice to make, and it's one you'll have to live with for the rest of your life. You decide, from a few options, how you want to receive your pension. Many people feel forced to take a lower income option because it provides an income for them and their spouse for as long as they both shall live. But with whole life insurance it's possible to take the highest income option, for the union member's life only, because if they were to die first and the pension income dried up, the death benefit would come in to replace it for the remaining spouse. This same concept can be applied to investments and retirement accounts, if partners both have a permanent death benefit waiting in the wings like a respectful understudy, you can spend more of those accounts knowing that you have a backup if you need it.
READ: What Actors Need to Know About Finances to Make a Living
Whole life insurance has a cacophony of additional benefits as well; there is an internal cash value account that you can use as an alternate credit source to provide extra liquidity, the money in that cash value grows guaranteed and can be accessed tax-free. Some banks accept these policies as collateral for real estate purchases and because the growth in the cash value is guaranteed, it's a perfect non-correlated (doesn't move directly with the stock or bond market) account. In 2008 when the stock market went down, cash value went up.
As for when you should start thinking about this, I generally suggest looking into starting some kind of plan as soon as possible since the premiums are based on age and health. The longer you wait, the premiums will go up based on age and the risk of any health issues that could arise.
Financial planning can be a daunting task, and many people skip the details of a life insurance strategy, opting instead to Google and find the cheapest option for the lowest amount of protection. A lot of clients come to me with more insurance on their car or their apartment than on themselves. You are your greatest asset, so protect yourself like you mean it. Life insurance is something we hope you won't see the benefit of for decades, so it's easy to put off. But we don't get insurance for the things we expect will happen. We get it for the unexpected. Life insurance protects for the most permanent of those unexpected and tragic events. So, do you need life insurance? No. But what would happen for your loved ones if you died today?
That's why we get life insurance.
It is important to note that, like any other financial product, any kind of life insurance should not be acquired without the assistance of a trusted and reputable financial professional. But it should not be overlooked.
Guardian, it's subsidiaries, agents, and employees expressly disclaim any responsibility for and do not maintain, control, recommend, or endorse third-party sites, organizations, products, or services, and make no representations as to the completeness, suitability, or quality thereof. 2019-76656 Exp 3/21
Bailie Slevin is a Registered Representative and Financial Advisor of Park Avenue Securities LLC (PAS). OSJ:52 Forest Ave., Paramus, NJ 07652. Securities products and advisory services offered through PAS, member FINRA, SIPC. Financial Representative of The Guardian Life Insurance Company of America® (Guardian), New York, NY. PAS is an indirect, wholly-owned subsidiary of Guardian. Certified Financial Services and Entertaining Finance are not an affiliate or subsidiary of PAS or Guardian.
The views expressed in this article are solely that of the individual(s) providing them,
and do not necessarily reflect the opinions of Backstage or its staff.