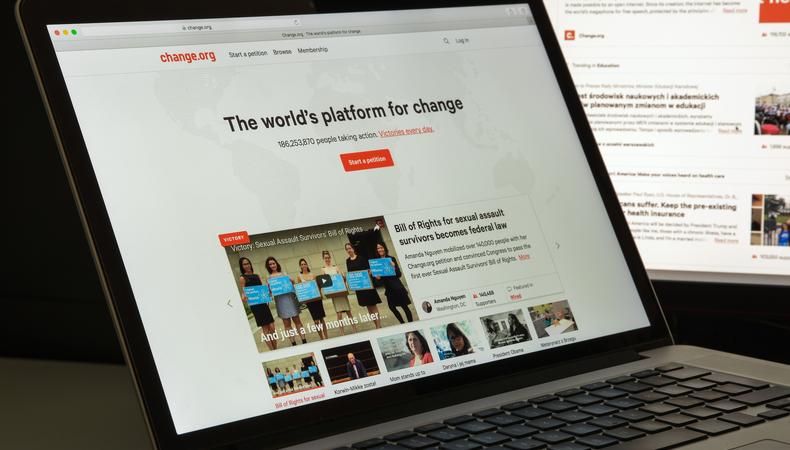 A growing number of actors, directors, film fans, and celebrities have signed a petition to stop FilmStruck, an online movie streaming service, from shuttering. The Change.org petition, Keep FilmStruck Alive, had reached and extended its original signature goal as of press time. High-profile actors have bolstered the wave of support—from former "Saturday Night Live" star and "Barry" actor-producer Bill Hader to Oscar-winning "The Shape of Water" director Guillermo del Toro.
The site, run by WarnerMedia's Turner Classic Movies and Warner Bros. Digital Network, launched two years ago and quickly developed a cult following. News of its closure was announced via Twitter. By featuring classic, arthouse, and indie films, the service has been a tool for entertainment aficionados from directors to actors to scholars. It has also become a cherished escape for those who appreciate the works of oft-buried film innovators. As a platform for independent films, the petition highlights the service's catalog of and critical access to LGBTQ directors, female directors, and directors of color.
On Nov. 2, while accepting a Performance Award for "Barry" from the IndieWire Honors, Hader begged attendees to sign the petition. "There's a petition to save FilmStruck, which is my favorite thing on Earth," he said, eliciting applause from the crowd. "I know there's a lot bigger fish to fry right now in the world, but in my little kingdom, if we can save FilmStruck, that'd be awesome."
FilmStruck stopped accepting new subscribers in late October, and current subscribers will be able to view the service's content until Nov. 29. Those with annual payment plans for the site are encouraged to reach out to the company's customer service help center to reconcile payments.
In a statement, the corporations cite the boutique nature of the service as limiting and inconsistent with the companies' strategy of streamlined mass media. "We're incredibly proud of the creativity and innovations produced by the talented and dedicated teams who worked on FilmStruck over the past two years," said Warner Bros. Digital Networks and Turner. "While FilmStruck has a very loyal fan base, it remains largely a niche service. We plan to take key learnings from FilmStruck to help shape future business decisions in the direct-to-consumer space and redirect this investment back into our collective portfolios."
With the countdown toward the site's closing looming, many fans have been compiling lists of must-see films before the end of November. Vulture recently published a list of 24 films that can only be streamed on FilmStruck. The Criterion Collection has stated that it will seek other avenues for making its curated film collection available to online streaming.
In the meantime, if you're a FilmStruck subscriber, plan time to dig into the site's collection, because unless the petition makes a difference, it won't be up for much longer and many hard-to-find films will be even more so.
To sign the Keep FilmStruck Alive petition, click here.