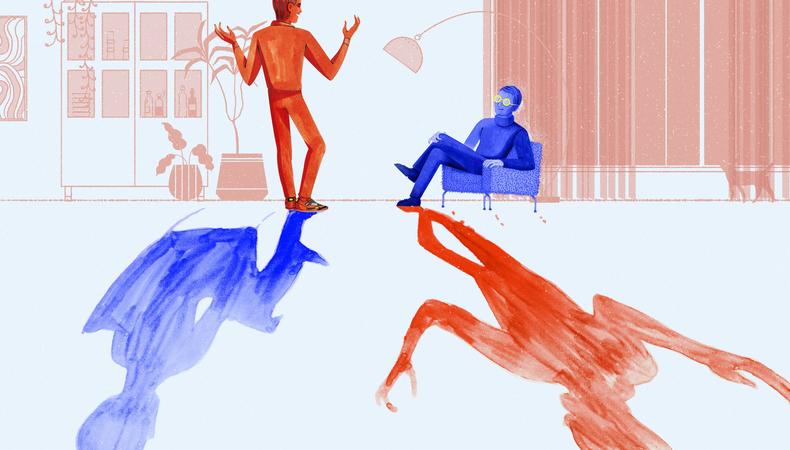 Rich Delia started his career as an actor, but when a casting director suggested he try out the other side of the table, he got hooked. Just this year, he's had a hand in a TV series and eight film projects. He likes to switch it up, which is why you'll see his name attached to everything from "It" and its forthcoming sequel to a Netflix rom-com starring Randall Park and Ali Wong. He's also been initiated into the DC Universe, casting "Shazam!" and "Swamp Thing" for the distributor's upcoming streaming service. With so many projects in the works, it's easy to forget Delia once stood where the actors he auditions stand now. It's that background that helps him relate to actors, understand their process, and encourage the best audition possible.
How do you use your acting knowledge while casting?
I try to approach casting from the actor's point of view and remember what they're going through. I try to make it as relaxing of an environment as I can, [one] that allows them to do their best work. When they do their best work, I can do my best work. Auditioning is very hard, and it's a skill that you have to hone. Everyone achieves their results differently, so I give a lot of leeway, understanding that actors need to go through their process to be able to do their best work.
What can an actor expect from auditioning for you?
I try to make it positive, and I love getting questions. We try to space it out so an actor has enough time to work through their process, and they're not coming into a cattle call situation. I try to give actors their moment in the waiting room to prep without being surrounded by 10,000 people. I very rarely direct anything before the first take because I like to see what they bring to the table. Sometimes actors I really respond to make strong, unique choices. I want to see their instincts before I give any direction to them. I try to adjust my job to whatever their process is, because I think rather than imposing my will on them, I [should] let them be and see what comes up.
READ: How Breakout Star Joy Nash Prepared for Her 'Dietland' Audition in Just 3 Hours
What shouldn't actors do in your audition room?
Acting is a profession; we're hiring professionals. So if someone shows up late, how do I know if I cast this person that they're not going to show up late on the job? Fifty percent of why I'm hiring that person is what they're doing with the character, and 50 percent is asking, "Can I trust this person on set?" I think it sets a bad tone for the beginning of the audition, especially if you have a director or producer waiting. Be respectful of everyone else's time.
What can actors do for better audition results with you?
When an actor comes in and shows us their perception of the character, they have an opportunity to make an impression because they are making strong choices. Those choices are coming from within them. They're not saying, "I think this is what the CD or director wants." It's how they see the character. It's not making a different choice just for the sake of being different, but you can walk out of that room saying you were that character for five minutes, you did it exactly how you see it, and if they like it, great—and if not, at least you were in control and did what you wanted to do.
How do you tell the difference between a choice that's theirs and one they think you want to see?
What is easy to read and easy to tell are nerves. I think a lot of times, nerves are what seeds into wanting to please people, wanting to leave a good impression, wanting to make sure your agent likes you and the producers like you and the CD likes you and everyone likes you. The character doesn't care about people liking them. The character has a whole different set of wants and needs. So if you go into an office trying to make friends and make people like you, you're not executing why you're there. You're there to bring out what the character wants. As much as you can, lean into the scene and say and execute what the character needs and wants. I've had actors come in where I know the actors, I know that they're nice people, but maybe the character they're playing is standoffish and not so nice. They come in with an attitude. I understand that's not the actor, that's the character. I would never hold that against an actor. It's not about that. It's about showing us who the character is.