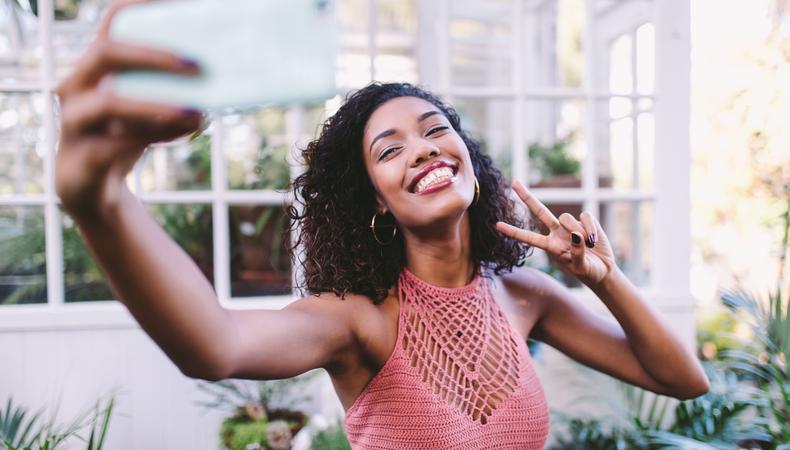 Actors and other artists who suspect that social media could be damaging to their brand—and castability—are absolutely right.
Yes, you've been told that an active social media presence is a necessary part of your acting career these days, but if you use it like everyone else (aka non-actors), it will likely do more harm than good. You see, you're not everyone else! You're an artist and that means you play a different role in society, one that should be reflected in your social media.
As an actor, your face is your primary asset and all the associations we (the audience) make with your face becomes your brand. So how can you use social media to conjure associations with your face that connect you artistically to your purpose without reducing your art to more "stuff"?
The first step in connecting with audiences is understanding audiences. Here's what you need to know about the people watching you:
Actors exist in a visual realm and they speak to an escapist

audience.

Audiences perceive actors to be heroic; something about watching other humans through the medium of film is magical.
READ: 10 Ways to Set Your Actor Brand Apart
Actors have to bear these two things in mind when using social media. Your Twitter, Instagram, Facebook, and YouTube accounts are just additional mediums: they're consumed visually. Your audience is looking to your profile to escape and connect with a hero.
In order to allow them to escape and connect, you cannot be posting the same content as your audience. Your followers post photos of their friends and food; they buy products like shoes and clothes and cars and post about them; they upload selfies as tourists. They are happy to consume, so you need to invent in order to connect purposefully.
Invent associations with your face that express who you are. These need to be steeped in personality and must express your mind vividly. Pull back the curtain for your audience; let them journey into an imagined world that only you as the hero can see. For this journey to be possible, you need to invent trust, which demands more insight into you.
The best advice I can give to actors using social media is to focus on how you artistically express your unique and personal interests and motivations. Invent the world as you see it and create public profiles with the same reverence you would use to create art. Creation is creation no matter the medium—a half-thought-through post is reductive to your soul.