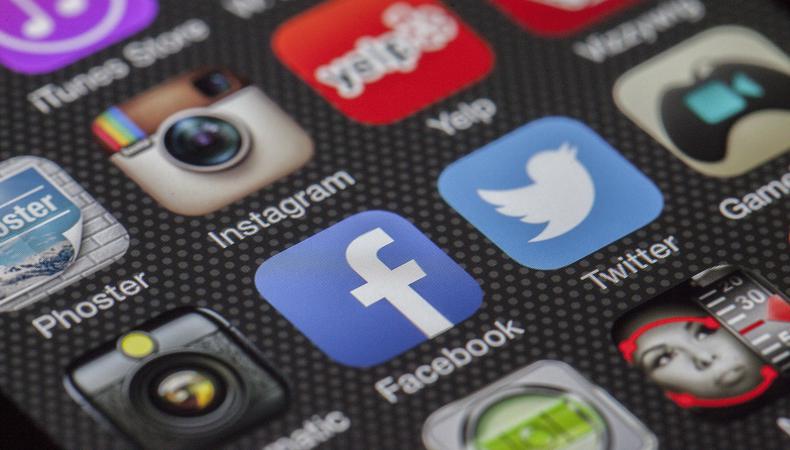 So you want to grow on social media. You're a performer with a great relationship with your existing audience. You post at least twice a week and you're actively engaging with your followers, but you can't quite figure out what you're doing wrong. Here's the number one reason you're not growing on social media: you're not creating shareable content.
We all know it's easy to post a selfie, caption it with an emoji, hit share, and go about your day. Though these types of photos might be popular among your friends and family, you won't be noticing any significant growth.
Why not? On social media platforms like Instagram and Twitter, only your friends and followers will see your content initially. The only way to grow your reach is by either implementing hashtags or creating shareable content.
What's shareable content?
Shareable content is anything you post on social media that your audience feels inclined to share on social media. They may tag their friends, share it with others, or even repost it to their own feeds. Shareable content quickly spreads around the internet as audiences connect with a topic, idea, or story and click to share it with their friends and followers. More shares mean more traffic, which will ultimately bring more potential followers to your page.
How do I create shareable content?
Whenever you share on social media, keep in mind how it's serving your audience. Shareable content is usually educational, entertaining, and/or inspirational.
1. Educational
Social media can be used for good and right now, our world is more informed than ever because of it. Ever scrolled through Instagram and seen a friend share an educational infographic to their story? Maybe the post has a few tips in it, maybe a list of resources. Create your own infographic by using a free site like Canva.com. Not too keen on graphic design? No problem. You can also use your captions to share educational content. Let your followers in on your best kept tips and tricks, insight into the business, resources to take advantage of, etc.
2. Entertaining
We are performers and creatives. We literally entertain for a living. Why not use social media to show off what you do best? Write out a sketch and perform it on Instagram Reels. Give us a little behind the scenes action into your daily life. Share your favorite moment onstage. Entertaining content also tends to be trending. The easiest way to keep up to date with current trends is by spending just a few minutes on social media daily.
3. Inspirational
This type of shareable content is uplifting. It stands out from the crowd and sparks conversation. Sometimes, it's even visually appealing. Don't be afraid to take a stance. Content that people feel will communicate something about their own beliefs tends to get shared frequently. People will share things that touch on issues they find important.
Once you start focusing on creating shareable content, you'll see your following grow!
Looking for remote work? Backstage has got you covered! Click here for auditions you can do from home!
The views expressed in this article are solely that of the individual(s) providing them,
and do not necessarily reflect the opinions of Backstage or its staff.