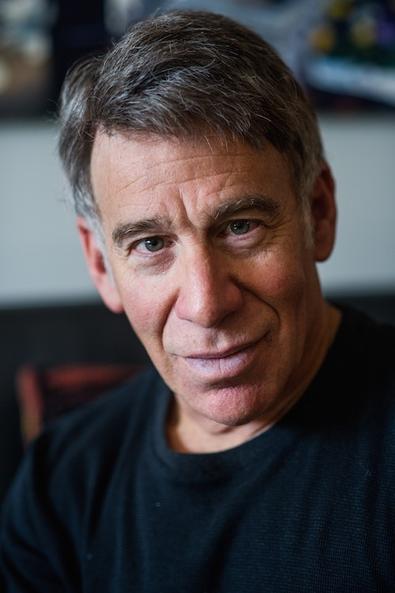 Few composers can claim to be as famous for their stage musicals as for their movie songs, but Stephen Schwartz is one of them. With a career spanning nearly 50 years—from his first Broadway hit "Pippin" in 1972 to his current smash, the long-running juggernaut "Wicked," as well as having taken home three Oscars for his film work (for "Pocahontas" and "The Prince of Egypt")—Schwartz has written musicals, choral works, stand-alone songs, and even an opera. He's also collaborated with some of the top composers and lyricists working today. He enlisted the likes of Stephen Flaherty, Jake Heggie, and John Corigliano to contribute to the song cycle "Tyler's Suite," written in honor of bullied suicide victim Tyler Clementi.
He made news again this week after issuing a statement that he would not allow "Wicked" to play in North Carolina, because of the enactment of the anti-gay legislation known as House Bill 2. We talked with Schwartz before that latest news about the differences in writing for stage and screen, the piece of music that enchanted him as a young man, and his favorite production of "Pippin."
You've written both Broadway and movie musicals—animated and live-action, like "Enchanted." Are there differences in how you approach them?
Definitely. That was the thing that Alan [Menken] and Howard [Ashman] pioneered with "The Little Mermaid" and "Beauty and the Beast," until Howard passed away—basically bringing the musical theater structure to film. But the requirements of the mediums are different. It's a motion picture, which means the camera has to be constantly in motion. You have to think about providing material that can be animated and the camera can move to. On Broadway, there is a tradition of the star standing still onstage and singing for three-and-a-half minutes. You can't do that in movies. My joke about "Pocahontas" is, "if you're gonna write [a song for an animated film], it helps have a women going over a waterfall in a canoe."
You've recently contributed, along with many other luminaries, to the choral work "Tyler's Suite." Do you like collaborating with other composers?
Yes, and it's not my first time. "Working" was a piece where there was a multiplicity of contributors, and required some finessing to maintain the overall integrity. But it's also a show that requires some updating. The most recent incarnation of "Working" has two songs from Lin-Manuel Miranda.
Deaf Theatre West has recently revived "Spring Awakening," but they also did a version of "Pippin".... It's so extraordinary what they are doing, and how the singing becomes its own form of choreography. I was so lucky for them to do a really imaginative production of "Pippin"—it's one of my favorite productions [of one of my musicals].
How important are the orchestrations to making a piece great?
Vital. When I did my opera "Seance on a Wet Afternoon," part of the job was doing the orchestrations. It's unusual for theater composers to do their own, which has a lot to do with the timing of a [musical theater production on Broadway]. You're adding and taking away too quickly [during previews and tryouts] to do it.
"Wicked" is one of my favorite shows, but I have to say, my absolute favorite is Leonard Bernstein's "Candide."
Mine too! I remember when I was a kid, maybe in junior high, I used to set my alarm clock to the classical station to wake up to. One morning, [Leonard Bernstein's overture to "Candide"] came on. I had to find out immediately what that was. I ran out to music stores [and asked the employees], "What is this?" I tried to play the opening for them until I figured it out. I have [an overture] I'm working on right now, that hopefully will approach that level.
Inspired by this post? Check out our theater audition listings!