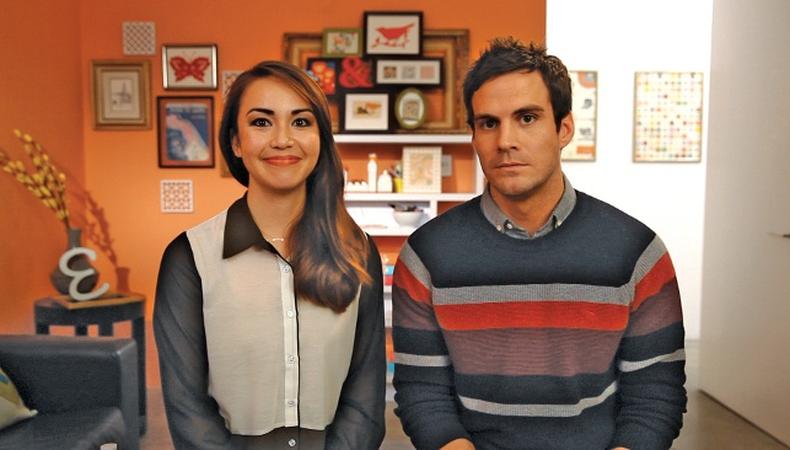 If you've been paying attention to the advent of Web series at all, you're probably familiar with the work of writer-director Bernie Su. Su is the mastermind behind the wildly popular "The Lizzie Bennet Diaries," a modern retelling of "Pride and Prejudice" that put Elizabeth Bennet in a dorm room, confiding to her camera in a video diary. The show was a critical and audience darling, even netting an Emmy Award for outstanding creative achievement in interactive media–original interactive program.
Now Su and his collaborators at Pemberley Digital are back with another Austen adaptation: "Emma Approved," in which Emma Woodhouse is an entrepreneurial lifestyle coach.
"When 'Lizzie Bennet' was running we were trying to decide what to do next, and I wanted to do 'Emma,' " says Su. "But for a while I couldn't figure out how to present it without making it seem like 'Lizzie Bennet Diaries.' "
His solution? Keep Emma (like Lizzie before her) in one room, but make that room her home office. With just a single set (and only three walls to dress), costs were kept down and filming simplified. "The key is the reimagination," says Su. "It's not the format. A lot of our copycats out there on the Web use the bedroom as the main [set]. That's because it limits you. What you need to do is reimagine the world of the story. If you do 'Dracula,' put him on the moon. Set it on a space station. That would be the reimagination."
Another happy outcome from "The Lizzie Bennet Diaries" was that Su and his producers had already met a handful of actors from that casting process they wanted to bring in for "Emma Approved." "Both [Joanna Sotomura] and [Brent Bailey] read for ['Lizzie Bennet Diaries'], so it's not like they were completely foreign to us," Su says. Though they subscribed to a casting service when auditioning actors for "Emma Approved," the creative team made sure to bring in both Sotomura and Bailey for Emma and Alex Knightley, here reimagined as her business partner. "Brent Bailey actually auditioned for the male villain and male hero on 'Diaries' and was in the final five but wasn't right for either of them," Su says. "But we liked him a lot. So when we were casting Knightley, we brought him in. And now we're calling him the best version of this character in history!"
And for anyone who thinks that Web series are great to watch but not a career-builder (or sustainer), know that Su's shows pay SAG-AFTRA day rates, as well as health and pension.
Pemberley Digital had one big advantage when launching its series: name recognition. "There are a lot of Austen superfans out there, and 'Pride and Prejudice' is maybe the most adored book in history," Su says. "Aside from the Bible and Quran! So if you were a fan of 'Pride and Prejudice' and you hear the pitch, you're gonna check out that show. Then it's up to us."
Inspired by this post? Check out our television audition listings! And check out some tips for your first day on set below!