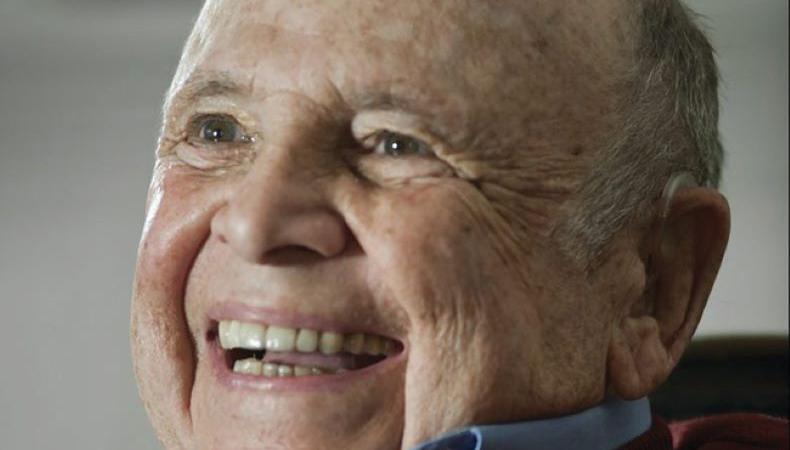 The Academy of Motion Picture Arts and Sciences presented special Oscars to some of Hollywood's veteran industry leaders Nov. 12 at the Ray Dolby Ballroom at Hollywood & Highland Center. For the eighth year running, the Governors Awards have served to complement the Oscars ceremony, honoring "extraordinary distinction in lifetime achievement, exceptional contributions to the state of motion picture arts and sciences, or for outstanding service to the Academy."
This year's honorees, big-screen legend Jackie Chan, documentarian Frederick Wiseman ("Titicut Follies"), editor Anne V. Coates ("Lawrence of Arabia"), and casting director Lynn Stalmaster, were recognized as "true pioneers and legends in their crafts," as Academy President Cheryl Boone Isaacs said in a statement. Each has blazed trails in their respective fields, making them ideal recipients of such a distinctive prize.
Nowhere is this more true than for Stalmaster, who has made history as the first casting director to be formally recognized by the Academy. A former stage and screen actor, he has cast over 200 feature films since the 1950s, including award winners "Inherit the Wind," "The Graduate," "Tootsie," and "The Right Stuff." Known for his collaborations with filmmakers such as Stanley Kramer and Sydney Pollack, as well as launching the careers of countless actors—Jon Voight, Christopher Reeve, and John Travolta among them—Stalmaster seemed long overdue for recognition from the film industry's top awards-granting body.
In fact, discussions about the inclusion of casting in the Academy Awards themselves have been ongoing for years. The formation of the Casting Society of America by Mike Fenton, Al Onorato, and Joe Reich in 1982, followed by the unionization of CDs (by joining Teamsters Locals 399 and 817) in 2005, eventually led the Academy's Board of Governors to approve the creation of a new branch for casting directors in 2013, a move hailed by many of the industry's most prominent artists. "Casting directors play an essential role in the filmmaking process," said Isaacs at the time. "Their inclusion on our board will only broaden our perspective and help ensure that the Academy continues to accurately reflect the state of filmmaking today."
However, an Oscar category honoring casting alongside acting, directing, and the other long-recognized areas has yet to take hold. Tom Donahue's hit documentary "Casting By," as told mostly from the perspective of casting pioneer Marion Dougherty through the second half of the 20th century, was widely acknowledged three years ago as a step toward such recognition, particularly after a previous, unsuccessful bid to award Dougherty with an honorary Oscar. "We couldn't ask for more—other than the Oscar [category], of course," Donahue told Backstage during his film's release. "But this is the first step. It shows the Academy is making progress."
READ: "7 (More) Documentaries Every Actor Should See"
Together, Stalmaster and Dougherty invented the profession of casting director following the deterioration of Hollywood's studio system in the 1950s. Without their collaborative spirit and shrewd eye for acting talent, the big screen would never have seen the likes of Dustin Hoffman, Glenn Close, and Al Pacino. With Stalmaster's honorary Oscar this year, the scales could be tipping to indicate the Academy's acceptance of casting as its own art form. Should a category be invented for an Academy Awards ceremony in the near future, Hollywood CDs—and the actors they helped achieve stardom—would undoubtedly rejoice.
Inspired to meet a casting director? Check out our audition listings!