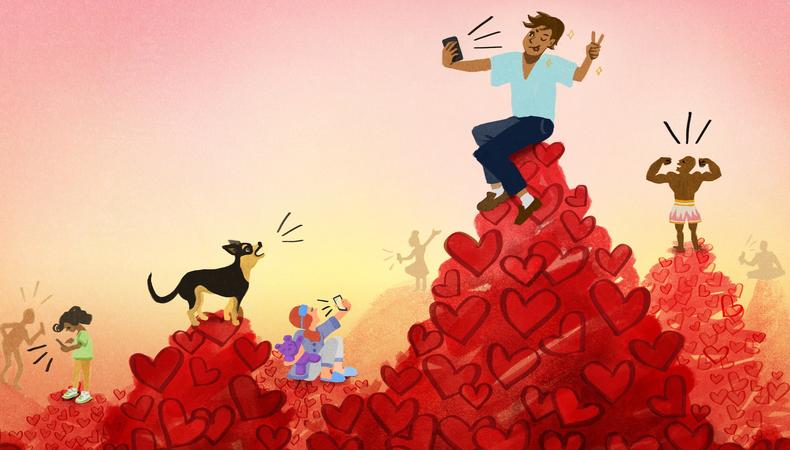 I've had the opportunity to work with casting director Susan Shopmaker on several films. She loves actors and digs deep to find the perfect cast. I spoke with Shopmaker, who is also a second-year adjunct lecturer at SUNY Purchase Conservatory of Theatre Arts, about social media for actors. Our abridged conversation is below.
Susan Shopmaker: Is there proof that a guy who sets rabbits on fire on YouTube for 3 million followers can get cast in a movie and sell $1 million worth of box office tickets?
Marci Liroff: Are moviegoers or TV watchers laying down bucks or tuning in to see their favorite social media stars onscreen? I haven't seen it proven to monetize itself—yet. Movie stars are still the draw. So far, I haven't cast a project where the filmmakers are telling me to go after people with [lots of] social media followers. That said, there are plenty of those projects around. Show me a successful movie that's filled to the brim with social media stars, and you may find that those actors already were a draw in and of themselves. Or it may be that the film had an anchor of one or two recognizable viable stars and then cast the supporting roles with a smattering of social media influencers. Having only dallied in that social media casting space, I have only found a small handful of those who are talented and trained enough to hold the screen. Many of my colleagues have horror stories about hiring some of the people from this space and have them back out, not show up on the day, or not be camera-ready.
SS: What do you look for?
ML: Social media is a very powerful tool, and being a social media figure isn't easy. It takes a lot of time and planning, and I can tell if someone is really "working it" or just phoning it in. I'm looking for an organically authentic person—and perhaps someone who isn't just concerned about getting photos of themselves out there, but who has taken on a political and social stance that can, dare I say, make the world a better place. Look at Yara Shahidi of "Grown-ish." She used her platform to start Eighteen x 18, an initiative to encourage young people to vote for the first time.
SS: Do you go to social media channels to find talent? Are you looking at how many followers someone has?
ML: I'm constantly going down the rabbit hole to look for new talent on all social media platforms. But I'm aware that many people pay for followers and likes, so I have to take each account with a grain of salt. I've found some very interesting performers on social media, but at the end of the day, their audition and our interaction will weigh out. I'm still looking for the best actor for the role.
SS: When you are looking for talent, what are you seeing that works for you?
ML: I'm looking for a person who has an undeniable charisma and is led by their heart. I'm not just looking for pretty people. I want to put interesting people in my projects—someone who is creative and articulate. Short movies are a great way to break out as a filmmaker or actor. In this medium, I can see them at their most raw and passionate. It's a great way for me to get a sense of who they are.
SS: What would you say is the most important thing to do on social media?
ML: Follow people you admire and can learn something from, be it be creative or about the world. Celebrities bore me, so following someone on Instagram who takes photos of their daily life in various layers of undress, where and what they eat, and where they party just doesn't appeal to me. But I know there are millions of people who do like this sort of stuff, so to each their own; I'm not going to judge. Trends in social media change all the time, but one thing I think is important is the unwritten 80/20 rule. Post 80 percent content about things other than you, things that you find important or entertaining. Social media is all about sharing. If someone writes an interesting article or posts an intriguing photo, share it with your audience and make sure to give them credit for it. Nothing is more boring than following someone on social media who is talking about themselves 100 percent of the time.