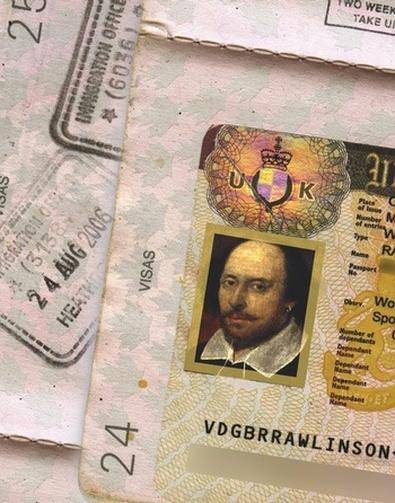 Washington lawmakers could take a cue on immigration reform from the theater community.
After years of wrangling, the Actors' Equity Association and the League of Resident Theatres recently reached a deal that opens the door to more foreign actors performing on American stages.
LORT, the second-largest Actors' Equity employer behind Broadway, had been skirmishing with the union for years over importing what are technically referred to as "non-resident alien" actors. Concerned about American performers losing work to foreigners, Actors' Equity kept tight restrictions on importing talent. The stage actors' union held veto power over whether LORT producers could hire non-resident aliens and often required that an American actor participate in an international exchange with the foreign actor's home theater before he or she could come to America.
"It was difficult; there was a procedure that you had to go through," Timothy Shields, LORT president, told Backstage. "The question was in the end not understanding in advance whether or not the concession would be granted by the union."
Now, as part of a four-year deal that went into effect Feb. 18, LORT's 74 member theaters across the country can employ up to two foreign actors a season.
"It changes the way one plans; it changes the way one goes about putting a whole season worth of work together," said Shields, the managing director of the McCarter Theatre in Princeton, N.J.
A spokesperson for Equity dismissed the suggestion that the new agreement opens the door to foreign actors taking work away from American actors. "The provision related to the non-resident aliens process is only one change in a substantial package of improvements," Maria Somma, the national director of communications for Equity, said in an email. "Actors' Equity Association and LORT negotiated a four-year contract with improvements across the board."
Shields said the deal could be a boon for domestic performers because it may help theaters attract larger audiences.
"It's about competition for audiences in this modern day and age," he said. "For each theater, we do everything we know how to get the biggest audiences we can for all the work that we do. And if LORT theaters aren't able to employ actors from a whole variety of backgrounds, including American actors, that's a problem for our theaters. We just want to be competitive."
Still, Shields said the changes weren't designed to bring in marquee talent but could be used for rank-and-file performers too.
"It's not an issue of specially targeting quote-unquote star performers," he said. "What we wanted was the freedom when a particular role called for a particular actor to not be restricted from hiring an actor simply because of their nationality. What we're after always is the most talented actor for the role."
Randall Arney, artistic director of the Geffen Playhouse in Los Angeles, called the new agreement with Actors' Equity a "wonderful loosening."
"Any opening, any loosening up is really good for all of us," he told Backstage.
Arney said the Geffen is considering bringing in British performers for its upcoming staging of English playwright Harold Pinter's "The Birthday Party," which is being directed by William Friedkin.
"The ability to bring somebody from another company, from London, it helps us form relationships with [foreign] companies and that might ultimately be good for the membership of Actors' Equity here as well," he said. "It will make it easier flowing both directions."