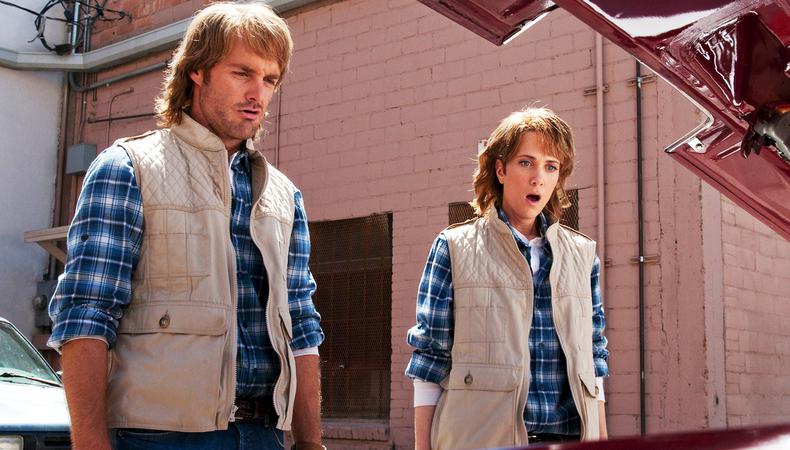 Stay in the loop on industry and casting news with our write-up on who's been slated for recent film and television roles!
Please note that shoot dates are subject to state and county restrictions and may change. Refer to Call Sheet for updates, and keep checking Backstage for the latest news on project development during this time.
"MacGruber"
Will Forte is revisiting an old "Saturday Night Live" character on Peacock. The series of sketches featured the titular super-patriotic Special Operations agent, who was repeatedly tasked with defusing ticking time bombs despite never doing so successfully. The beloved "MacGyver" parody spawned a cult 2010 film, co-written by Forte and John Solomon and directed by the Lonely Island's Jorma Taccone. The team will reunite for the Peacock series, which will follow the agent after he's freed from a 10-year stint behind bars and sets out to settle a score with an old enemy. Forte is the only actor attached so far. McCarthy/Abellera will cast additional talent for the project, which will begin filming this month in Albuquerque, New Mexico.
"The Plane"
Gerard Butler has signed on to "The Plane," a film based on an original idea by novelist Charles Cumming. The story follows a commercial pilot facing the worst possible situation: When his small aircraft is ravaged by a storm, he's forced to land in the middle of a war zone. After it becomes clear that the plane has touched down in enemy territory, the pilot faces off against a local militia in a tense battle to ensure not just his own survival, but the safety of his passengers. Butler is the only actor currently on board for the project, which will be directed by Jean-François Richet and written by J.P. Davis. Additional talent will be added by Engine Casting as production gears up this month in Puerto Rico.
"Platform"
"The Office" multihyphenate B.J. Novak will serve as both writer and director on "Platform," a new anthology series for FX. The half-hour comedy will use current events and issues as a lens to tell personal stories of people struggling with today's political and social climate. McCarthy/Abellera is casting the project, which has already attached notable actors including Ed Asner, George Wallace, Jon Bernthal, Kaitlyn Dever, O'Shea Jackson Jr., Boyd Holbrook, and Lucas Hedges, who will take on series regular roles. Filming is being routed through FX Productions for a debut on Hulu. After a production pause, the project is back on and scheduled to start shooting this month in New Orleans.
For the latest news, check out backstage.com/resources to find thousands of production listings, casting directors, acting classes, agents, and more!
This story originally appeared in the June 10 issue of Backstage Magazine. Subscribe here.