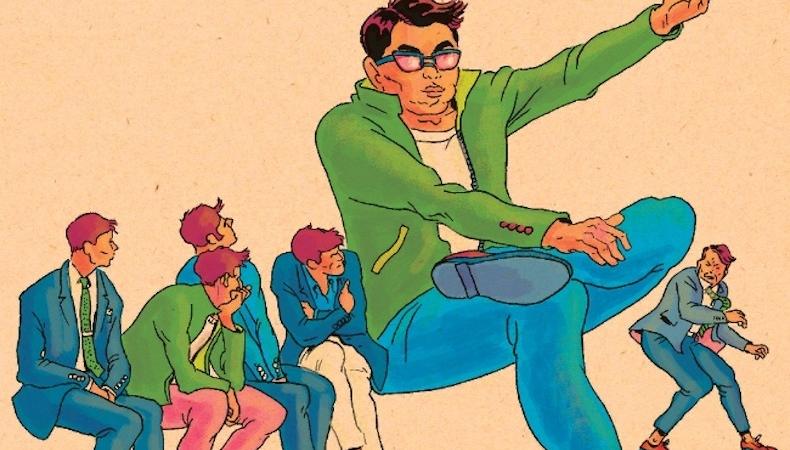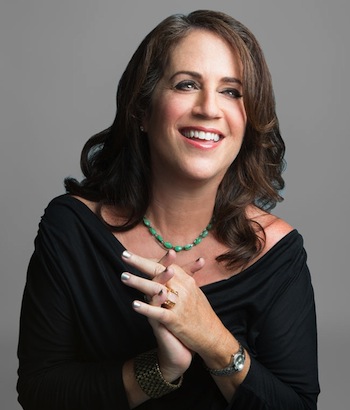 It happens every time in my Audition Bootcamp classes and when I'm coaching. It's on the tips of the actors' tongues, just screaming to get out. It has completely overtaken their daily habits and knocked out their focus and goals. "Do I need a social media following to get cast in a project?" And there it is, folks, slipped into the ether of everyone's subconscious.
I can feel the panic level rise in the room. Now I have to put everyone's expectations back in line. Do you need a social media following to get cast in a project? No. Could it possibly help? Yes.
These days, there is so much content being produced. From big-budget studio movies and cable and online networks down to microbudget films and web series, each one has its own needs. So far during casting, I have never uttered the phrase, "She's got 2 million Instagram followers! I think we should hire her." For the lead roles, it's still all about talent and who has a "name" that can help us with presales for foreign. (I'll probably eat my words in a year or so!)
That said, there are many projects out there, such as web series and smaller films, that definitely want to hire YouTubers and Viners. They hope that by populating their casts with people who have become celebrities on these platforms, they can monetize their followers to pay to see them at the movies or online.
The landscape for box office and advertising dollars has changed immensely in the last few years. People aren't going out to the movies as often as they used to. Streaming has changed the way we consume our entertainment.
Does the audience want to see their favorite social media "star" acting in a movie? Or do we still want to see our favorite movie star who can actually act and move us? For me, it's what we call stunt casting, or cameo casting. It takes me out of the movie and calls attention to itself. But time will tell, and plenty of projects are focused on attaching these "influencers," as they're called. Agencies are devoting entire departments to social media stars, and projects are being developed for them.
While most of these social media sensations aren't trained actors, some of them are actually very talented. For the actors who are worried about this competition, I say it's like comparing apples and eggs; they are completely different markets. Keep studying and training to be the best actor out there. Those skills will take you far.
It takes time to build a following. Remember that these social media celebrities are doing this full-time and they are professionals at it. If that's your goal, then go for it. But remember, that's probably not what your acting training was meant for. If you can do it to complement your acting career, then great. Just don't get lost down the rabbit hole.
In the meantime, if you aren't on Twitter, Instagram, YouTube, Vine, Snapchat, or Facebook, do start an account. At the very least, make sure to grab your name on the various platforms as a placeholder for your account.
Like this advice? Check out more of Marci Liroff's articles!
Known for her work in film and television, producer and casting director Marci Liroff has worked with some of the most successful directors in the world such as Steven Spielberg, Ridley Scott, Mark Waters, Christopher Nolan, Brad Bird, and Herbert Ross. While working at Fenton-Feinberg Casting, she, along with Mike Fenton, cast such films as "A Christmas Story," "Poltergeist," "E.T. – The Extra Terrestrial," "Indiana Jones and the Temple of Doom," and "Blade Runner." After establishing her own casting company in 1983, Liroff cast "Footloose," "St. Elmo's Fire," "Pretty in Pink," "The Iron Giant," "The Spitfire Grill," "Untamed Heart," "Freaky Friday," "Mean Girls," "Ghosts of Girlfriends Past," "Mr. Popper's Penguins," "Vampire Academy," and the upcoming "The Sublime and Beautiful," which she produced as well.
Liroff is also an acting coach, and her three-night Audition Bootcamp has empowered actors to view the audition process in a new light. The class spawned an online course available at Udemy entitled "How To Audition For Film and Television: Audition Bootcamp."
Visit Liroff online at marciliroff.com, follow her on Twitter @marciliroff and Facebook, and watch her advice videos on YouTube. You can also read her blog.